UPM plans to reduce its uncoated paper capacity to safeguard competitiveness in Europe
UPM plans to permanently close a SC paper machine in Rauma, Finland and sell its Chapelle newsprint mill in Grand-Couronne, France. If realized, the measures would result in a reduction of 265,000 tonnes of SC capacity and 240,000 tonnes of newsprint capacity in UPM's portfolio.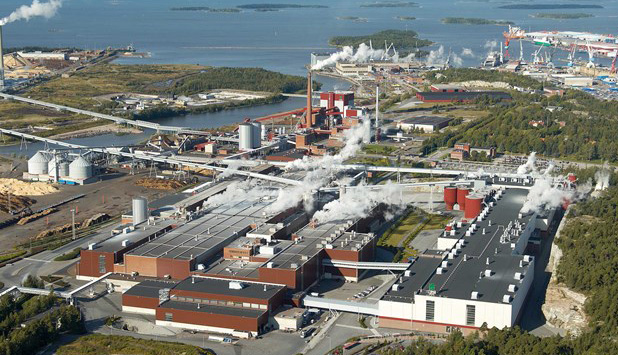 UPM is committed to maintaining its profitability and actively manages production capacity in line with the structural decline of the graphic paper demand. Both paper machines are the least cost competitive UPM assets in their respective product segments. The measures would help safeguard the overall competitiveness and support the long term performance of the business.
The closure of PM 2 at UPM Rauma is planned to be completed by end of 2019. Production on the remaining two paper machines in Rauma will continue as before. Estimated reduction of personnel is 179 persons.
As for UPM Chapelle, the company will open a bidding process for the sale of the mill. The sales process would not impact the deliveries to the customers. In case no credible offer is received by mid-January 2020, a consultation process for a potential closure of the mill would be started while the search for a potential buyer would still continue. The target is to close the processes by the end of Q2 2020. Currently 236 people are employed by the Chapelle mill.
"The graphic paper demand in Europe has declined structurally for more than 10 years. This year the decline has been accentuated by the adverse economic development. The plans announced today are therefore a necessary step to ensure profitable paper production on the remaining, competitive uncoated publication paper assets. They are supporting our commitment to remaining a high-performing and reliable partner for our customers in the graphic paper industry also in the long run," says Winfried Schaur, Executive Vice President UPM Communication Papers.
"The planned steps announced today will lead to a healthier capacity utilization and help improve our overall cost structure and competitiveness. We are aware that these plans will have an impact on our committed employees, and we aim at respecting their interests in a socially responsible manner. Naturally, we will honor our commitments to our customers throughout the process.", says Anu Ahola, Senior Vice President News and Retail Business at UPM Communication Papers.