Toscotec absorbs Milltech into tissue technology business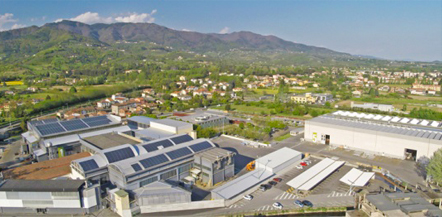 Toscotec purchased Milltech in 2012 and has since operated it as a separate company, but now believes Milltech's solutions are best offered as a brand within Toscotec's portfolio.
All of Milltech's employees have transferred to Toscotec, including managing director Luca Linari, who takes on the role of Sales & Product Manager for Energy and Environmental Systems for Toscotec.
This development makes Toscotec one of the few tissue machinery suppliers which can offer the entire suite of technology for tissue production from one source.
"This is a natural evolution for us," said Toscotec managing director Alessandro Mennucci. "When we acquired Milltech it created an ideal synergy because minimizing energy consumption is central to our technological vision. Milltech has proved its worth in this respect, but there is no longer any benefit from it remaining a separate company. Its manufacturing facilities are already on site here at Toscotec, and it is strategically rational to operate as one entity."