TMC, a year full of changes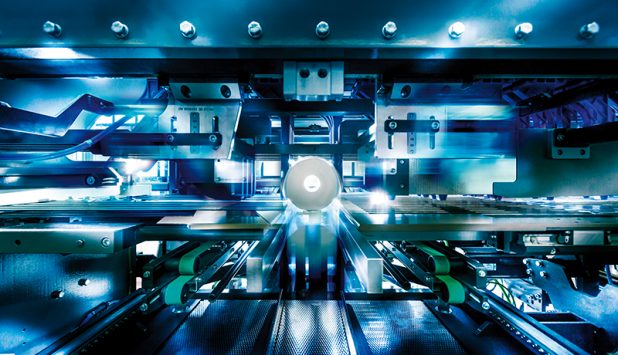 A year full of changes, between innovation and reseach, for this Bologna-based company specialized in Tissue.
A new facility, a new image and a new structure continuously focused on research and development of innovative solutions for specific automated packaging of tissue products.
2015 is a year of change and strong focus for TMC, which has decided to concentrate even more on the Tissue Market and Customers Satisfaction.
The strong dynamicity that characterizes the choices of this Bologna based company is an essential value to deal with efficiency and flexibility in a competitive and continuously changing Tissue Market.
And TMC proves to be a company projected into the future of Tissue, implementing major changes in recent months, highlighted by the new logo that reinforces the ongoing change.
The new management – took place earlier this year in the new Castel Guelfo plant (BO), the largest and most modern.  The new management has pledged to quickly reach important goals: the creation of a new specialized team, dedicated only to turn key projects ; the organization of a new off-line department of R & D (Research & Development) with the task of exploring the most extreme technological frontiers and bring to market solutions never before seen or thought.
By focusing on Tissue and its specific complexity, TMC proves that you can anticipate the needs of the market and more than ever remains a partner who knows how to really contribute to business efficiency and growth of customers business, through customized design and production, packaging and automation systems using the latest technology.
TMC is always one step ahead, in fact, among the most innovative solutions presented by the company in recent months is the HTMI, the first system of remote control with tablet for packaging machines. Also, the continuous improvements implemented within the UNO wrapper and the introduction of the SUPERA wrappers, are respectively the most flexible and fastest machines in the market.