The European Investment Bank provides Euro 200 million loan to Metsä Fibre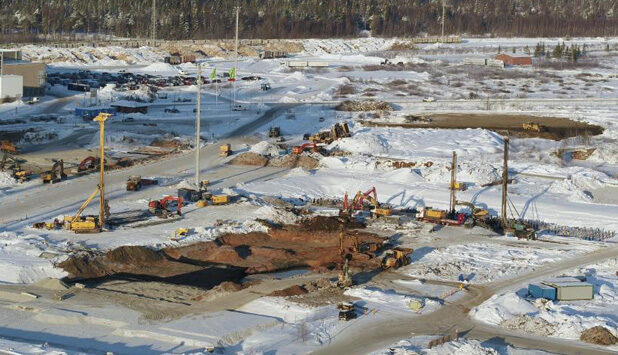 The European Investment Bank (EIB) has signed a Euro 200 million loan agreement with Metsä Fibre Oy for its investment in the Kemi bioproduct mill in Finland. The financing will support a Euro 1.6 billion investment, which will increase the production volume of pulp and other bioproducts at the Kemi site through state of the art technology.
The EIB-supported parts of the larger project concern the generation of renewable energy during the production process, as well as the environmental protection parts of the works. The mill will produce 2.0 TWh of renewable electricity per year, equal to roughly 2.5% of total Finnish electricity production. The energy self-sufficiency of the mill is high and the excess electricity will be sold to national and local grids, making the operation fully in line with both Metsä Group's and the EIB Group's climate ambitions.
Metsä Group CFO, Vesa-Pekka Takala, said: "Demand for sustainably produced pulp is growing globally. Finnish wood is the world's best renewable raw material. Kemi's new fossil-free bioproduct plant is the number one in the world in terms of environmental, energy and material efficiency. It is important that the financing package for the project is strong and comprehensive. EIB's long-term financing is an important element in the implementation of the investment."
The parts of the project financed with the EIB loan concern environmental performance and renewable energy generation (e.g. new recovery boiler and installation of a new condensing steam turbine). The mill will produce renewable energy from biomass with high self-sufficiency, meaning that excess green energy will be exported to the national grid.