Sulzer plans closure of manufacturing facility in oberwinterthur to counteract market headwinds and to pursue strategic focus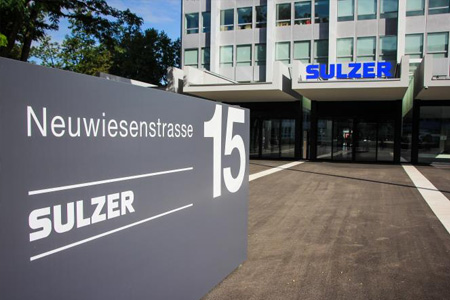 Sulzer plans to close its manufacturing facility in Oberwinterthur, Switzerland. The company expects this planned restructuring to be completed in the first half of 2017. Sulzer is reacting to increasingly strong market headwinds, particularly in the oil and gas market. The company aims to focus on fewer manufacturing sites globally to mitigate price pressure.
Growing competition, the significant drop in the oil prices, and the strong Swiss franc sustainably put pressure on manufacturing costs in Switzerland. Therefore, Sulzer unfortunately has to contemplate taking this step and plans to close the manufacturing facility of the Separation Technology business unit of its Chemtech division in Oberwinterthur, Switzerland. This planned measure would impact around 90 employees. The layoffs would become effective starting in 2016 and continuing into the first half of 2017, subject to the mandatory employee consultation procedure.
In its manufacturing facility in Oberwinterthur, Switzerland, Sulzer currently produces trays, internals, static mixers, and structured packings for the oil and gas market. In the future, the production would be shifted to other manufacturing sites within Sulzer's global manufacturing network. Production partners in the EU would serve special projects and projects with short delivery times. These projects would be produced under Sulzer's lead. Through this planned restructuring measure, Sulzer expects to better leverage synergies within the company's manufacturing network and to concentrate on more-focused manufacturing sites globally. In this way, the company aims to mitigate price pressure.
Sulzer is well aware that this would be a substantial measure that would impact a large number of its employees in Switzerland. The company is fully committed to following the standard procedures according to the labor law, and it would support the affected employees by helping them to find new roles and responsibilities within or outside Sulzer.