Smurfit Kappa further expands network of expertise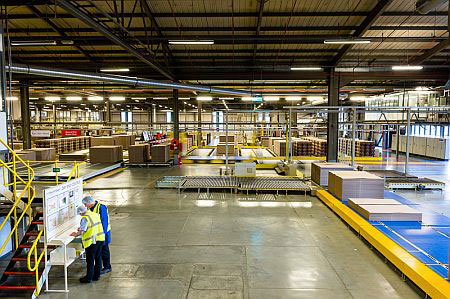 Smurfit Kappa, one of the world leaders in paper-based packaging solutions, has today announced the opening of its latest Experience Centre in Konin, Poland, further expanding its network of expertise.
This brings to eight the number of Smurfit Kappa Experience Centres throughout Europe, each providing a range of accessible innovative solutions and services for customers.
The Polish Experience Centre gives customers in the region hands-on, real-time insights into how to meet their business needs, through the relentless implementation of packaging solutions and service innovations sure to maximise their business success.
The Centre is equipped with the latest cutting edge technologies including high definition screens and smart video conferencing facilities, while its 3D Store Visualiser allows customers to put products to the test before investing – making it right before making it real.
This is an open environment that facilitates collaboration, discussion and the exchange of ideas. The design studio, complete with prototyping equipment, allows customers and designers to come together to test and discuss solutions, and the Centre has over 120 metres of exhibition space.
Customers in the region are excited by the news: "The Smurfit Kappa Experience Centre is a place where we can meet in creative environment and develop new ideas. It's a place where we can analyse and test newly developed solutions on both real and virtual shelves, giving us a unique opportunity to ensure that our products always stand out on the shelf," said Katarzyna Nycz-Krzaczek, Packaging Manager, CeDo Group .
"The decision to open this Experience Centre in Poland is one of many strategic moves to serve our growing customer base. Providing local support at the highest level within the packaging industry is a key differentiating factor for Smurfit Kappa," said Marcin Sowik, Innovation & Development Manager, Smurfit Kappa Poland
This initiative is part of Smurfit Kappa's 'Open the future' differentiating global brand strategy, aimed at delivering customer growth and maximising business success through insight and innovation.
The Polish Experience Centre joins a network being rolled out in Sweden, the Netherlands, France, Italy, Czech Republic, Germany, UK, Ireland and Spain. The Global Experience Centre, one of the largest packaging Experience Centres in the world, is due to open in April 2015 at Amsterdam's Schiphol Airport.