Prometheus Group and SMEC announce partnership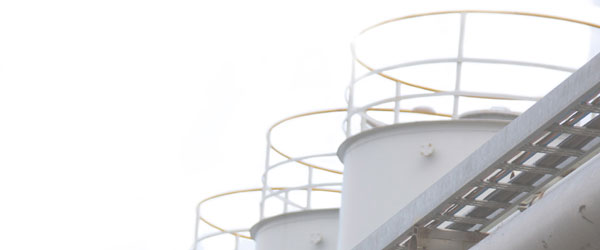 Prometheus Group and SMEC are excited to announce their global partnership, which combines Prometheus Group's leading edge enterprise asset management software with SMEC's best-in-class asset management consulting group. The partnership will focus on a number of asset intensive industries, including Oil and Gas, Mining, Food and Beverage, Manufacturing, Pulp and Paper, and Power and Utilities.
The partnership comes as a much-needed boost for many sectors across the Australian economy. Asset owners and operators, across a myriad of Australian sectors, are being forced to implement major asset management improvement programs to minimise productivity downtime, increase production, and improve returns on investments.
For instance, 80% of Oil and Gas assets in the Asia Pacific region are well past their optimum design life, necessitating major asset management programs. As a result, the Australian Oil and Gas industry is investing amounts that are greater than their profits; since 1987–88, it is estimated that the Oil and Gas industry has spent more than twice as much on capital investment, as compared to profits.
The situation is much the same in the pulp and paper industry, with the majority of machines that produce Australian paper more than 20 years old. Rather than upgrading assets, the paper industry has invested more than $1 billion in environmentally friendly manufacturing processes (such as bioenergy and cogeneration) over the last few years. As a result, operators are now embarking on extensive asset management programs.
Similarly, according to the 2012 Energy White Paper, Australia's total energy and utilities asset investment requirements, through to 2030, are estimated at $530 billion. Of this, $290 billion will be required for the development of energy resources, particularly assets required for electricity generation, transmission, and distribution. Much of Australia's aging energy infrastructure requires robust asset management to improve operational efficiency and extend the working life of older facilities.
When it comes to increasing the life of assets, planning shutdowns and maintenance, real-time collaboration is a must. The Prometheus Group and SMEC partnership will provide not only the tools to improve asset performance but also the critical processes to drive dramatic and sustainable improvement in asset care.
Prometheus Group General Manager of Sales for Europe, Middle East, Africa and Asia-Pacific, Dr Bernhard Schwister, notes the possibilities that the partnership has to offer. "Our software has gained unprecedented acceptance in the marketplace because its ease of use, rapid implementation, and intuitive nature.  By offering an integrated solution with SMEC, our customers gain a distinct competitive advantage through asset optimisation that is fully realised and effective," Schwister says.
SMEC's Chief Operating Officer for Asset Management in the Australian/Asia region, Thomas Hynes, also believes this new partnership has much to offer Australian industry, noting, "When Prometheus Group software is combined with SMEC's integrated asset management solutions, sustainable and ongoing long-term operational improvements can be achieved, positively impacting both productivity and earnings. Our dedicated asset management function delivers solutions that balance risk, performance and cost.  We experience a demand for solutions that can unlock and extend the value derived from the investment in SAP that has been made by many asset intensive enterprises. This partnership enables us to offer Prometheus Group's SAP expertise to drive value for customers together."
SMEC's asset management services are complemented by extensive engineering expertise, allowing asset management solutions to be developed and incorporated into every stage of an asset-reliant project's lifecycle: planning, design, construction, commissioning, operations and maintenance and decommissioning phases. Together, Prometheus Group and SMEC will identify and develop process improvement needs across an enterprise platform, improve production and asset reliability while enabling enterprise wide roll-out of standardised process improvements for a number of sectors throughout the Australia and Asia regions.