Portucel: new investment in the tissue sector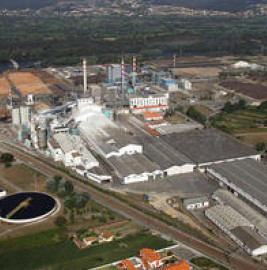 Following the Group's strategic option to diversify its activity and enter the tissue business, and after taking a first step with the acquisition of AMS BR Star Paper S.A. in the beginning of the year, Portucel S.A. approved, subject to the positive decision from Portuguese authorities regarding the financial and tax incentive package application, the investment in a tissue paper production line, with nominal capacity of 70 thousand tonnes per year and integrating equivalent converting capacity, with an estimated value of approximately € 120 million. With this project, the Portucel Group will have a global production capacity of 130 000 tons of tissue per year.
The Group intends to develop a business model based on direct integration of pulp into tissue production and the location of this investment will be the Cacia mill site.
Over the last months, several preliminary assessments were conducted, including viability and pre-engineering studies, in order to identify the more adequate technical solutions for this investment, both in terms of location and nominal production and converting capacity.
If the necessary conditions to substantiate this investment are met, Portucel foresees the possibility to start production during the first half of 2017.