Paper sacks on the move: EUROSAC Congress 2022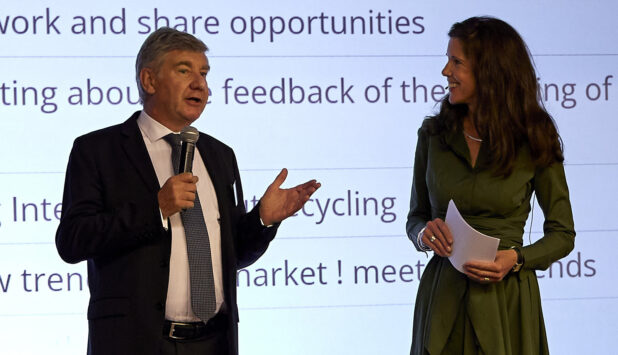 After two years of social distancing, the members of EUROSAC got together for a physical congress. Under the theme "Paper sacks on the move!", around 130 participants discussed recent developments for the fast-developing paper sack and sack kraft paper industry. In the focus of discourse were challenges and opportunities of paper sack recycling in Europe.
"Our industry is facing many challenges in this rapidly changing world, such as insecurities in the supply chain and rocketing energy and raw material prices. But as we have demonstrated in the past, we are perfectly able to navigate through difficult times by always being on the move," EUROSAC president Olivier Tassel said in his opening speech. "I am sure that the congress will give us many new ideas and inspirations with directions to take towards a sustainable future." The numbers from 2021 reflect the industry's efforts to growing sustainably: the European paper sack industry delivered 4.8% more paper sacks than in 2020. The sectors with the biggest market share – cement (+3.4%), building materials (+8.2%) and food products (+3%) – contributed to the overall growth. The highest gains were recorded in minerals (+13.6%) and chemical products (+9.3%). 2022 started out well with 3.9% more deliveries in the first three months of the year.
In line with the EU environmental objectives
How to move towards a sustainable packaging supply chain within the EU packaging policies? From environmental performance to waste reduction and packaging design for circularity – the participants exchanged their progress in line with the EU policies and received an update on the industry's initiatives, research and communication activities that support them in meeting their targets for a sustainable future.
Representatives of paper recycling facilities and paper mills for recycled paper presented the challenges and opportunities of paper sack recycling in different European countries. Adding to that, they introduced models for collecting paper waste and shared best practice examples as well as issues arising due to new legislations. The subsequent round table allowed for specific questions from the audience and provided interesting insights about the valuable contribution of paper sacks to the circular economy.