Paper on Reel at Gondi's PM7 in Monterrey Mexico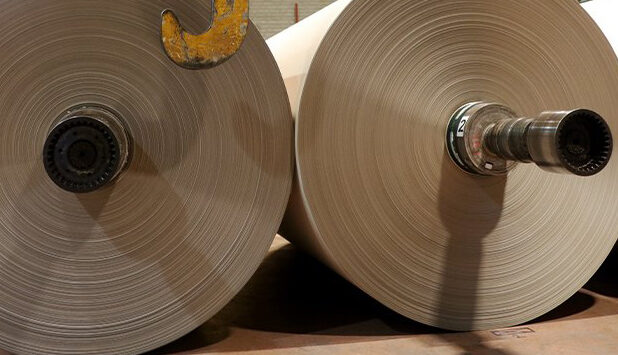 After 25 months of construction and installation of the Musketeers mill project, Gondi's 7th paper machine produced its first paper reel. During the project it employed up to 2,100 people plus 6,300 indirectly, overcoming obstacles in a COVID restrained driven and atypical year.
To guarantee the estimated production of 400,000 metric tons per year of lightweight, Grupo Gondi has used Voith's cutting edge technology in production, automation and strict quality control. The company is also certified in different matters such as environmental, quality and security of its product and employees.
"Grupo Gondi proudly announces the startup of its new PM7, the most modern recycled container board mill in Latin America. After reaching stock on wire some days ago we managed to have paper on reel today. This represents a crucial step to the beginning of our productive process. We will continue working to achieve the established goals for what will be the most innovative low basis weight recycled CB mill of Grupo Gondi, Mexico and Latin America" – said Eduardo Posada, Grupo Gondi´s CEO.
With the startup of this paper mill, the installed capacity of the company will reach a capacity of 1.1 million metric tons of paper production per year, making Gondi not only self-sufficient, but leaders of the industry.
About Grupo Gondi
Grupo Gondi is the leading company in paper and cardboard packaging, with 66 years of experience in the Mexican market. Currently, Grupo Gondi employs over 7,800 people, with 14 converting plants, 7 recycled paper machines in operation for a current paper capacity of over 1 million metric tons per year. The company becomes again totally integrated in order to satisfy its packaging needs and with the ability to sell containerboard domestically and to the export market, in a crucial time of paper deficit in the world.