Oji Imaging Media Co., Ltd. announcement concerning thermal paper production expansion in Brazil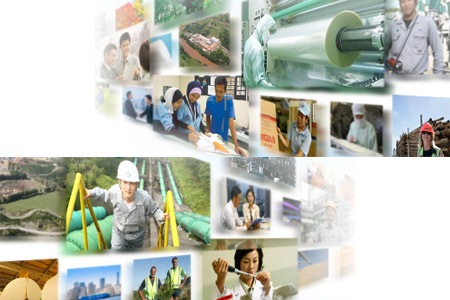 This news release is to announce that Oji Imaging Media Co., Ltd., a 100% subsidiary of Oji Holdings Corporation has decided to expand thermal paper production at Oji Papeis Especiais Ltda. (Piracicaba, Sao Paulo, Brazil) which currently produces thermal and carbonless paper.
Target and details of expansion
One of Oji Group's targets is to expand our Functional Materials business portfolio and thermal paper business is recognized as one of the key business in achieving that target.
Brazil's economy continues to be in a recession, but thermal paper consumption continues to be at a stable growth. The reason of this growth is because of major market for thermal paper which is related to POS system and logistics continues to grow. These applications are forecasted to grow even more in the South America region including of course the domestic market in Brazil.
As of today, Oji Papeis Especiais Ltda. is producing thermal paper from 2 thermal coaters, but with current production capacity, we will not be able to adapt to the forecasted market growth and that is the reason why we have decided to increase 10% from current production capacity. With this decision, we will increase thermal production and provide stable supply to the market.
Completion of this production expansion is scheduled at July of 2017 and the amount of capital investment is around 9 million USD.