New record for Lucart's plant in Avigliano (Italy): 2,000 days without injuries
The plant located in the province of Potenza is once again a shining example of occupational safety.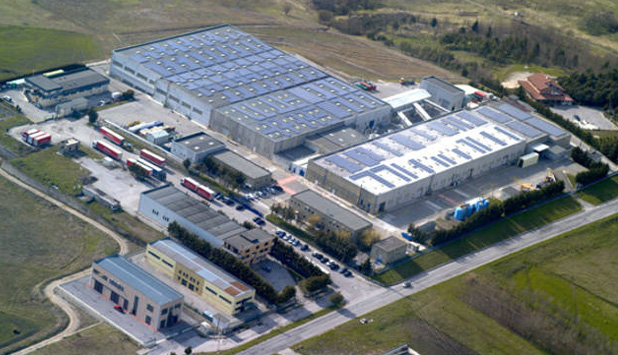 Thanks to the commitment of its 85 employees, Lucart's plant in Avigliano (Italy) has set a great record: almost 5 and a half years without occupational injuries. It is one of Italy's finest facilities, especially in Southern Italy, dedicated to the production of high-quality, high-performance dry paper hygiene products, such as the well-known Tutto brand.
'We achieved this goal through excellent teamwork,' said Saverio Sarubbo, Manager of Lucart's plant in Avigliano. 'Sharing the "value" of safety with all our workers, and not just with our external suppliers, has certainly laid the foundations for this success. We have maintained an ongoing dialogue between top management and employees, which has helped us to eliminate hazardous conditions, thus promoting a true culture of safety.'
Continuous staff training, a structured system for reporting potential danger warnings, plant compliance, investments in modern machine safety devices and the commitment of Lucart's management and of its 85 workers: these are the key elements that have enabled the plant in Avigliano to set a new record, exceeding the previous one, set in 2016, of 1,000 days without injuries.
"We are proud of the fact that we are celebrating another successful achievement for our Group as well as a historic milestone," commented Massimo Pasquini, CEO of Lucart. "The solutions adopted in Avigliano will be used as a reference standard for all of the Group's production sites in Italy, hoping to soon celebrate a new goal, namely zero injuries."
The occupational health and safety management system of the plant in Avigliano, as in all the other plants of the Group in Italy, is certified according to the OHSAS 18001 standard.