Kimberly-Clark announces addition to Senior Executive Team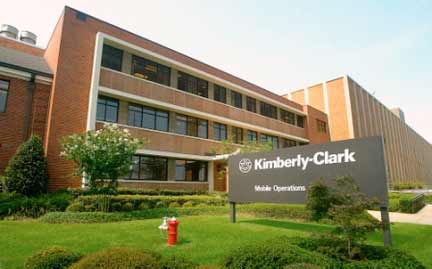 Kimberly-Clark Corporation announced the appointment of Sandra MacQuillan, 48, to the newly created position of Senior Vice President, Global Supply Chain. MacQuillan joins K-C from Mars Incorporated, where she most recently served as Global Vice President, Supply Chain for Global Petcare. She will join K-C in the second quarter.
With her appointment, MacQuillan will have global responsibilities for procurement, transportation, continuous improvement, sustainability, and quality, safety and regulatory operations. Labor relations and workforce issues across product supply will also be coordinated at a global level. She will also lead the company's Global Supply Chain Council, which will be comprised of supply chain leaders from across the globe, and will build the next generation of supply chain capability at the company. She will report to Thomas J. Falk, chairman and CEO, and become a member of K-C's global senior leadership team.
"This appointment demonstrates our commitment to drive further cost transformation and increased effectiveness across our supply chain," said Falk. "Sandra brings a wealth of global experience to this new position on our senior team. I'm confident that she will help us improve the value we can deliver from a truly world class supply chain operation."
MacQuillan joins K-C from Mars, where she served in a number of supply chain assignments since joining that company in 1994. She has extensive experience in procurement, technology and engineering, and has lived and worked in Russia, Europe and Dubai in the United Arab Emirates. Most recently, she was responsible for manufacturing, engineering and logistics for the Global Petcare business, a $15 billion business for Mars.