Hammermill® Paper once again Joins St. Jude thanks and Giving® campaign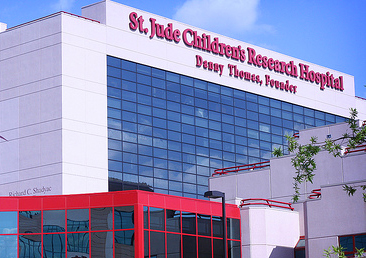 Hammermill Paper, a brand of International Paper, announced today that it will once again partner with St. Jude Children's Research Hospital® for the St. Jude Thanks and Giving® campaign, an unprecedented union of celebrities, media and more than 70 of the nation's leading brands and companies that ask consumers to donate while they shop during the holiday season to help St. Jude advance research and treatment of childhood cancer.
This is the fifth year the Hammermill brand has participated in the campaign, which began as a holiday focused fundraising effort and has grown into an annual tradition that has raised more than $587 million in 11 years thanks to tremendous public support. These funds are critical given that no family ever receives a bill from St. Jude for treatment, travel, housing or food – because all a family should worry about is helping their child live.
Beginning Thanksgiving week and running through the end of the year, customers will see original patient artwork gracing the front of select Hammermill reams. In addition, customers can read the St. Jude patient's story on the back of the ream.
"I am so grateful for International Paper's dedication to helping the children and families of St. Jude," said Marlo Thomas, national outreach director, St. Jude Children's Research Hospital. "During the holiday shopping season, their Hammermill brand's participation in the St. Jude Thanks and Givingcampaign makes it easy for its customers to help our doctors and scientists continue the research and treatment that leads to cures and gives these children the chance to enjoy many more holidays for years to come." St. Jude Children's Research Hospital is leading the way the world understands, treats and defeats childhood cancer and other life-threatening diseases. Treatments invented at St. Jude have helped push the overall childhood cancer survival rate from 20 percent to more than 80 percent since it opened more than 50 years ago, and they won't stop until no child dies from cancer. The hospital freely shares the breakthroughs it makes, so every child saved at St. Jude means doctors and scientists worldwide can use that knowledge to save thousands more children. Created by Marlo, Terre and Tony Thomas – children of St. Jude founder Danny Thomas – the St. Jude Thanks and Giving campaign asks people to "Give thanks for the healthy kids in your life, and give to those who are not" in order to help St. Jude continue its mission of finding cures and saving children.