Global demand for nonwovens to increase 5.4% per year through 2019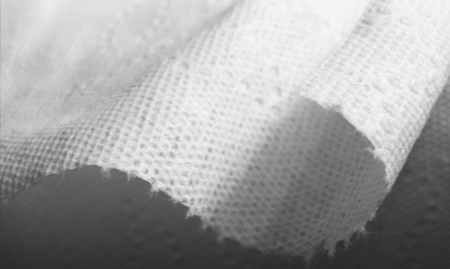 Global demand for nonwovens is forecast to rise 5.4 percent yearly to 11.2 million metric tons in 2019. Demand will be driven by the expected increase in the manufacture of key products made from nonwovens such as baby diapers, adult incontinence products, filters, consumer and industrial wipes, disposable medical gowns, and various automotive components. Additionally, higher penetration rates of many of these end products, such as baby diapers in developing countries and adult incontinence products in developed countries, will promote rising nonwoven requirements. These and other trends are presented in World Nonwovens, a new study from The Freedonia Group, Inc., a Cleveland-based industry research firm.
Growth will also benefit from the competitive advantages such as light weight and durability that nonwovens have over alternative materials. Further gains in tonnage will be limited due to the increasing use of lower basis weight nonwovens. For instance, China has recently begun to shift to premium spunmelt nonwovens in disposable baby diapers, which allows for a lighter, thinner, and softer diaper.
Demand in developed world to lag global average
Nonwovens demand in the developed areas of the world, such as the US, Japan, and Western Europe, is projected to grow at a rate of 2.5 percent per year, well below the global average. These countries have well developed manufacturing sectors, populations with high personal incomes, and well established, mature nonwovens markets. Nevertheless, non-wovens will offer opportunities as these materials find expanded usage in various applications, such as motor vehicles and wallpaper substrates, at the expense of alternative materials.
However, in the developing world, nonwovens demand is forecast to grow at nearly three times the rate of more established regions through 2019. The manufacturing sectors of developing economies tend to rise rapidly, benefiting nonwovens used in the making of non-disposable goods. In addition, gains will benefit from growth in middle class cohorts who are better able to afford consumer goods, such as personal hygiene products and wipes, which are key markets for nonwovens. For example, greater penetration rates of disposable baby diapers in developing countries is aiding local production of these products.
China and India to lead strong gains in Asia/Pacific region
Despite having a low intensity of usage (per capita) compared to North America and Western Europe, Asia/Pacific was the largest regional market for nonwovens in 2014, with 48 percent of the global total, and will account for over half by 2019. Growth will be spurred in large part by China, which will account for 46 percent of global advances through 2019 and 36 percent of total worldwide sales that year. Manufacturing capacity for products that consume significant amounts of nonwovens continues to expand throughout the country. Like China, India is expected to exhibit strong gains, albeit from a much smaller base, as it continues to rapidly develop its manufacturing and construction sectors. In addition, rising incomes and standards of living in both countries will provide incentives for individuals to purchase convenience items, promoting the production and sale of disposable baby diapers, feminine hygiene products, and baby wipes, among other items made with significant amounts of nonwovens. Central and South America, Eastern Europe, and the Africa/Mideast region each accounted for less than 10 percent of the global nonwovens market in 2014. Both the Central and South America and the Africa/Mideast regions will post gains in excess of the global average, based on favorable growth in domestic sales.
Study coverage
This upcoming Freedonia industry study, World Nonwovens, presents historical data (2004, 2009 and 2014) plus forecasts (2019 and 2024) for supply and demand, as well as demand by web formation process, application and market, in 6 regions and 19 countries. The study also considers market environment factors, evaluates company market share and profiles 37 industry competitors worldwide.