Glatfelter announces plans to build new advanced airlaid materials facility in the U.S.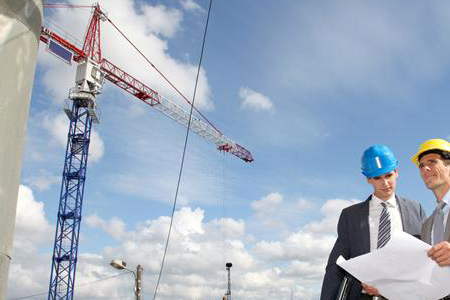 Glatfelter announced today that it will invest approximately $80 million to build a new production facility in the United States for its Advanced Airlaid Materials business (AMBU). The Company is currently evaluating location options, primarily in the southern United States.
"Our Advanced Airlaid Materials business is a global growth platform that has a unique opportunity to capitalize on increasing and unmet demand in North America for the materials used in lighter-weight hygiene and disposable wipes products," said Dante C. Parrini, Chairman and Chief Executive Officer. "Our plan to build this new facility is in direct response to customer needs for increased capacity in a tightening North American airlaid market."
The new facility is expected to have an annual capacity of approximately 22,000 short tons, increasing the Company's total global airlaid materials capacity to approximately 129,000 short tons. In support of market growth, the investment is supported by customer commitment to purchase a significant amount of the annual capacity. In addition, the new facility will establish a specialty asset base in the United States and create a center of excellence for other lighter basis weight products. The Company anticipates production will start in approximately two years and the project will be funded by a combination of cash on hand and its existing credit facility.
"We are planning to locate this facility in close proximity to several key customers and highly efficient transportation routes in the southern U.S., as well as where we have additional access to a high-quality, skilled workforce," said Chris W. Astley, Senior Vice President & Business Unit President, Advanced Airlaid Materials. "Identifying an optimal location for this facility will provide Glatfelter and its customers with logistics and supply chain benefits, and opportunities for collaboration. Our Advanced Airlaid Materials business enjoys excellent customer relationships, and we expect this new facility will provide us with additional competitive advantage to support long term growth."
Glatfelter's Advanced Airlaid Materials Business Unit has leading positions in the feminine hygiene, adult incontinence, wipes and home care markets globally, and its products are also used in food packaging and industrial applications. Its existing production facilities are located in Canada and Germany.

Caution Concerning Forward-Looking Statements
Any statements included in this press release which pertain to future financial and business matters are "forward-looking statements" within the meaning of the safe harbor provisions of the United States Private Securities Litigation Reform Act of 1995. The Company uses words such as "anticipates", "believes", "expects", "future", "intends", "plans", and similar expressions to identify forward-looking statements. Any such statements are based on the Company's current expectations and are subject to numerous risks, uncertainties and other unpredictable or uncontrollable factors that could cause future results to differ materially from those expressed in the forward-looking statements including, but not limited to: changes in industry, business, market, political and economic conditions in the U.S. and other countries in which the Company does business, demand for or pricing of its products, changes in the cost to construct the new facility, changes in tax legislation, governmental laws, regulations and policies, initiatives of regulatory authorities, technological changes and innovations, market growth rates, and availability and costs of a qualified workforce. In light of these risks, uncertainties and other factors, the forward-looking matters discussed in this press release may not occur and readers are cautioned not to place undue reliance on these forward-looking statements. The forward-looking statements speak only as of the date of this press release and Glatfelter undertakes no obligation, and does not intend, to update these forward-looking statements to reflect events or circumstances occurring after the date of this press release.
Glatfelter is a global supplier of specialty papers and fiber-based engineered materials, offering innovation, world-class service and over a century and a half of technical expertise. Headquartered in York, PA, the company serves customers in over 100 countries. U.S. operations include facilities in Pennsylvania and Ohio. International operations include facilities in Canada, Germany, France, the United Kingdom and the Philippines, and sales and distribution offices in China and Russia. Glatfelter's sales approximate $1.7 billion annually and its common stock is traded on the New York Stock Exchange under the ticker symbol GLT.