Fibria contracts new services for expansion of Três Lagoas unit in Mato Grosso do Sul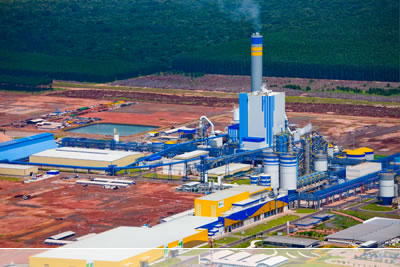 New package includes electromechanical assembly of interconnections of all process areas at the company's new pulp production line.
Fibria, a Brazilian forestry company and the world's leading eucalyptus pulp producer, has contracted the execution of electromechanical assembly, known as Balance of Plant (BoP), to interconnect all the process areas at the Horizonte 2 Project, which involves expansion of the pulp production line at the Três Lagoas Unit in the state of Mato Grosso do Sul.
In this first stage, the electrical and mechanical assembly will focus on installing pipe racks, which are metal structures used to support pipelines that transport the inputs used in the pulp production process, such as chemicals, water and compressed air, among others, as well as in the manufacture of chimney ducts and water sourcing and wastewater treatment pipes.
The electromechanical assembly will be executed by Imetame Metalmecânica, while Pöyry will be responsible for the engineering and management of the package.
"The BOP is going according to schedule. Starting this phase is essential to meet the goals of the project, which will make Fibria's Três Lagoas Unit one of the world's largest pulp plants," says Maurício Miranda, general manager of engineering at the Horizonte 2 Project.
With an investment of R$8.7 billion, Fibria's expansion project will create 40,000 jobs during construction and 3,000 direct and indirect jobs once the project is completed. The Três Lagoas Unit will have its annual pulp production capacity expanded by 1.75 million tons, which will take its total annual pulp production capacity to 3.05 million tons.