Fabio Perini, tissue production process more interconneted with Digital Tissue™
Industry 4.0 is expected to accelerate over the next 2-3 years transforming manufacturing processes on the way. It will make supply chains and production processes more interconnected, efficient and flexible, allowing for mass-customisation and virtual production.
During 2017 Fabio Perini S.p.A. started Digital Tissue™, the Digital Strategy that is the interpretation of the Industry 4.0 concept and digital transformation. The fourth industrial revolution is expected in the tissue industry; concepts like Smart Factory, Big Data analytics, product smartification are so central in the debate that the research and investments tend to concentrate on them.
"Taking a real advantage from this opportunity, the development of the right competencies is necessary" says Oswaldo Cruz, CEO of Fabio Perini S.p.A. "New processes and new technology have to be considered. Transforming Industry 4.0 in a real revolution could only be possible if the change will start from the basis: not general enabling technology but rather machines intrinsically designed as capable to provide useful information."
The challenge Fabio Perini faces is to complete its existing portfolio of offers with digital elements, integrating them in the new Industry 4.0 environment with the aim of increasing customers' performance. Performance improvements will create benefits directly for the companies, and indirectly for the entire environment, which will benefit from the competitiveness of its players. In order to do so, integration between Data Analysis and Production systems is fundamental to build an efficient organization.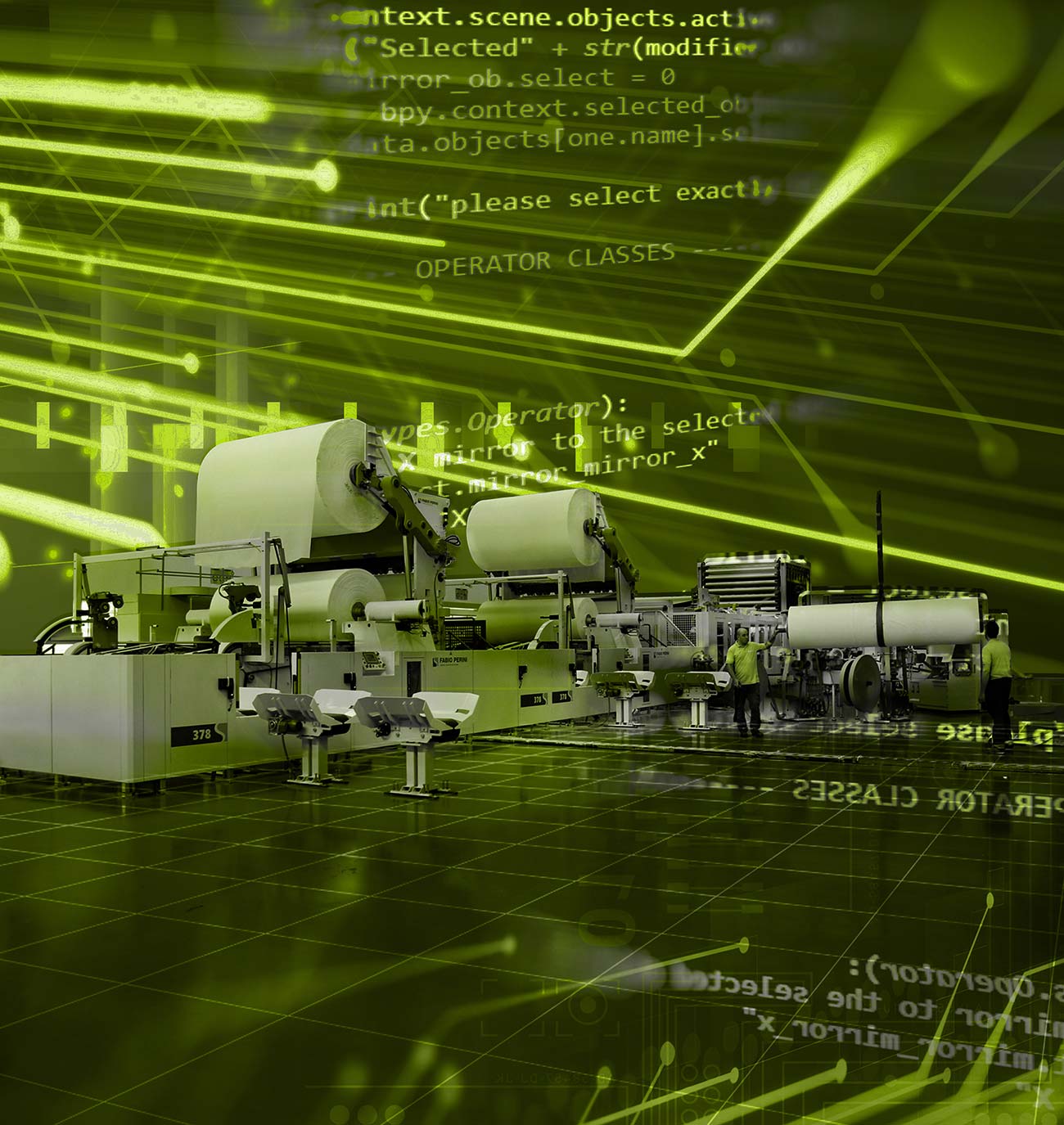 "The next two years will see us concentrated in developing solutions related to the Digital to help our customers increase production efficiencies and enable them to integrate vertically with their processes and horizontally with their own value chain" affirms Oswaldo Cruz. "Fabio Perini is already working together with some customers to implement the first solutions on-site for the intelligent factory and the concepts of Smart Machines, Smart Applications and Smart Services are already a reality that will be available for the Tissue industry in the next few months. It will be a 2018 full of innovations which will mark a milestone in the tissue industry. We will begin to experience the transformation of the factories that apart from increasing their efficiencies, they'll become intelligent and always more integrated in the chain value. We've opened the door of the future and thanks to vision, research and investments, the tissue industry can continue transforming itself and evolve towards new horizons".