Delfortgroup acquires Shamrock Specialty Papers in North Carolina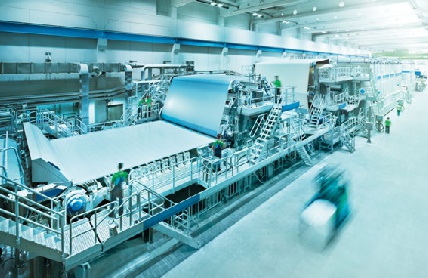 delfortgroup announces the acquisition of Shamrock as a top tier tobacco paper supplier.
delfortgroup's recent acquisition along with planned expansion will continue to enhance the group's business objectives and commitments to its local and global customers from its Greensboro, North Carolina, facility. delfortgroup is committed to maintain the full local supply base and high quality product lines for its customers.
"This acquisition is important to all of our customers as well as the total US tobacco industry as it further develops our key strength to offer tailor-made products, designs and flexible delivery schedules from a local US platform while maintaining high quality products and service", explains Luther Cooper, General Manager, Shamrock Specialty Papers.
Martin Zahlbruckner about the innovation management of delfortgroup
Customers will take major advantage of the combination of delfortgroup's strengths as a global specialty paper manufacturer for the whole solution range involving cigarette, plug wrap, tipping base papers and bobbins along with a wide range of papers for specialty product applications. Additionally our outstanding innovation management and product development expertise along with product compliance know-how and active sustainability management are further enhanced with the addition of Shamrock's local production and expertise to our group," explains Martin Zahlbruckner, CEO delfortgroup.
delfortgroup offers the highest quality products, technical know-how, supply security, a full competitive solutions portfolio for the tobacco industry and specialty paper products from its US manufacturing platforms in Greensboro, North Carolina, Richmond, Virginia, and Surgoinsville, Tennessee, along with a key office in Charlottesville, Virginia.