CPS Open House: an international success
The Italian company opened its doors to buyers and clients in a 10 days-event at the start of Summer.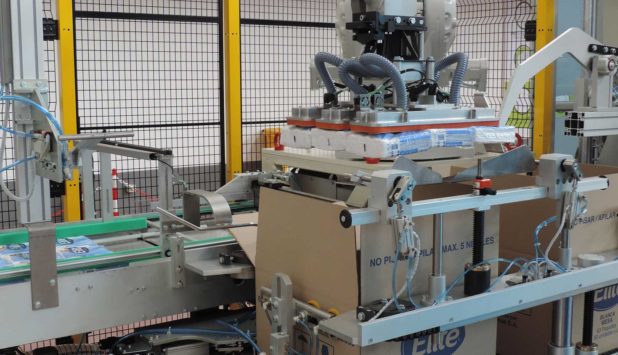 CPS hosted a successful open house, greeting international buyers inside their facilities in Bologna. The members of the Cassoli family, owners and heads of the company for 3 generations, had so the occasion to the meet the ideas, requests and needs of their clients, thus tailoring a custom solution for each of them.
The open house success was measured in the great interest the buyers showed in the complete line of solutions CPS has to offer for primary, secondary and end-of-line packaging, starting with the machines using Revolving Technology – like the CPS 803 and CPS 803FT – which enables for better results in primary packaging than traditional methods.
The clients had also the opportunity to discover the company proposals for secondary packaging applying their new, patented Pull Technology, a breakthrough system which ensures tighter bundles while using from 20% to 40% less film, and without the need to use any shrinking tunnel, thus guaranteeing a top quality finished product with lower costs and in a greener way.
The buyers also had the opportunity to discover the most recent arrival in CPS offer: the CPS 660, an end-of-line case packer, versatile and with an output of 20 packs per minute. The open house ended with great satisfaction both of CPS and of the buyers, who placed many orders of machineries during the event.
"We are proud of the outcome of this initiative" says Stefano Cassoli, CPS' CEO and Managing Director. "We wanted a chance to get to know our client and made them experience first-hand the quality, commitment and creativity which made us the pioneers of our field"