Cham Paper Group launches architectural study assignment procedure for Papieri site
In January 2018, the Cham Paper Group will simultaneously start two architectural study assignment procedures for the first two partial stages of the development of the Papieri site.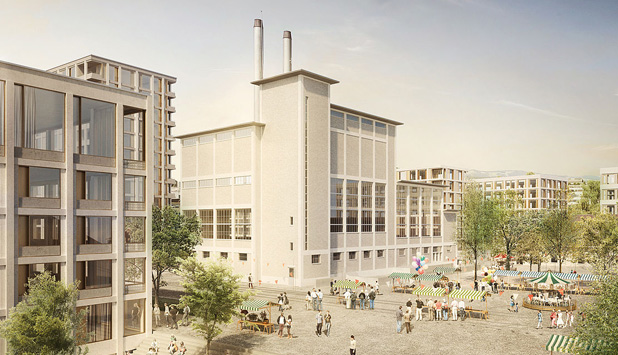 With these two stages, around 80 owner-occupied and 130 rented apartments as well as 30 budget-priced residential units will be realized over a staggered period of time, which – together with approx. 9,000 m2 of service and commercial space – are expected to be ready for occupancy from 2021 onwards.
For each of the two partial stages, five invited architectural offices will draw up concrete project proposals. After the summer holidays 2018, the best submissions will be selected so that appropriate building applications can then be prepared and submitted to the authorities.
The preconditions for this next step in area development were created by the approvals of the zoning plan and the rezoning of the Papieri site, which were granted by the government council of the Canton of Zug in October 2017.
At the beginning of October 2017, Cham Paper Group Schweiz AG additionally transferred the entire real estate business with asset transfer agreement to its subsidiary Cham Immobilien AG, Cham.