Acquisition of the raubling location successfully concluded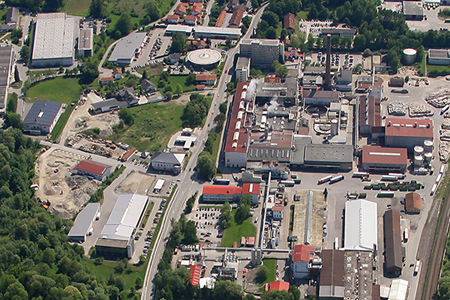 Following the receipt of approval from the anti-trust authorities, at the end of 2015 the Heinzel Holding was able to finalise the takeover of the Mondi Raubling paper location agreed in October 2015.
The following companies were purchased with effect from 1 January 2016: Raubling Papier GmbH (formerly Mondi Raubling GmbH), including the power plant, by Heinzel Holding GmbH and Chiemgau Recycling GmbH by Bunzl & Biach GmbH.
In addition, adjacent Mondi Holding Deutschland properties have been taken over by EMACS Immobilien Raubling. With this acquisition the Heinzel Group has both entered the corrugated containerboard segment and simultaneously secured raw materials, production capacity and sales. Alfred Heinzel, the Heinzel Holding GmbH CEO: "We can put the know-how from Raubling to effective use in the Heinzel Group. We mainly anticipate synergy effects between our Laakirchen Papier AG, Raubling Papier GmbH, Bunzl & Biach GmbH and Chiemgau Recycling GmbH subsidiaries. Moreover, we look forward to successful teamwork with our new colleagues."
The integration of the Raubling location will increase Heinzel Group sales by around EUR 100 million annually and raise its paper capacity by 200,000 tonnes per year. Along with the location, the group has also taken over 170 employees and appointed Maximilian Luger (formerly the CFO in Raubling) and Klaus Vlach (CFO Bunzl & Biach GmbH, Heinzel Group Auditing Manager) as the Raubling Papier GmbH's managing directors.