Stora Enso and NXP to develop intelligent packaging solutions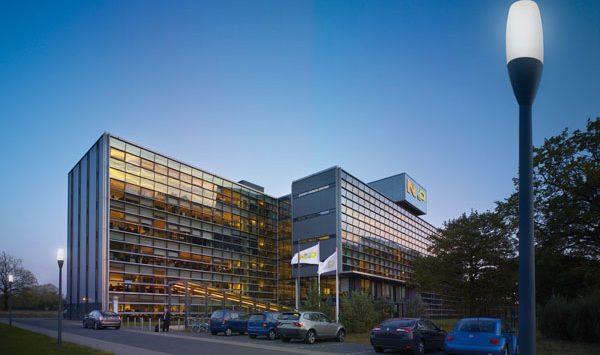 Stora Enso and NXP Semiconductors have entered into joint development of intelligent packaging solutions. The development will focus on integrating RFID (Radio frequency identification) into packages for consumer engagement and supply chain purposes. The collaboration will also focus on brand protection and the development of tamper evidence applications. These solutions will benefit both consumers and brand owners.
By using NXP RFID technology such as near field communication (NFC) and ultra-high frequency (UHF), Stora Enso will in the future have smart packages that can be easily tracked and traced through the entire supply chain providing full end-to-end transparency. The integrated technology will also be able to detect if the intelligent package has been tampered with en route to the consumer and, once in the hands of the consumer, could provide additional information and interaction through an NFC-enabled smart phone. This visibility and insight is critical for brands and major manufacturers to ensure their products are being shipped and handled correctly. For consumers the benefits are two-fold; the intelligent packaging will be able to verify the authenticity of the product and also provide care, usage and other important information via the NFC-enabled tag.
"The co-operation with NXP offers substantial business opportunities for Stora Enso. We have already worked on several concept cases with customers and partners within intelligent packaging. The co-operation with NXP will enable us to bring this development closer to market and provide faster scalability in intelligent paper and board solutions," says Karl-Henrik Sundström, CEO, Stora Enso.
"Our RFID technology in combination with Stora Enso's packaging solutions creates additional value to both consumers and brand owners by providing information and insights along the complete supply chain," says Ruediger Stroh, EVP & GM Security & Connectivity and Member of the International Board of Management, NXP Semiconductors. "The ability of the RFID tag to detect when a package has been compromised and also provide additional product information via NFC truly enables a unique, smart, engaging brand experience and is another example of how security can be broadly implemented to protect our everyday lives."
Commercial phase for micro-fibrillated cellulose (MFC)
Commercial activity at Stora Enso's MFC pre-commercial production plant at Imatra, Finland started in early 2015. This is the world's largest MFC facility and now provides raw material for selected commercial consumer board solutions enabling lighter weight packaging. The development of MFC solutions continues with a focus on source reduction and even more sustainable fibre based packaging using less raw material, as well as barrier coating solutions for grease and oxygen barriers. In the future, it could additionally provide biodegradable aluminium film replacement.
Innovation Centre
Stora Enso's packaging businesses will open an Innovation Centre at the Group's head office in Helsinki. The cross-functional centre will offer a stimulating space for customers seeking new ideas in packaging. The focus will be on idea generation, design, new business development and incubation. The space is also designed to host product launches and stakeholder events and there will be a prototype and sample laboratory with state-of-the-art equipment. The official opening will take place later this year.