SAEL will supply to FEDRIGONI PAPERMILL in Verona (Italy) the PM3 sectional drive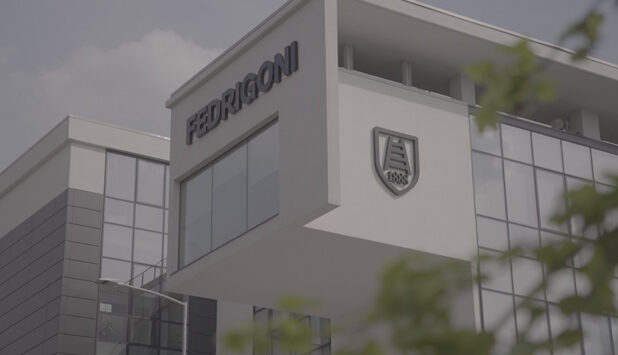 Once again FEDRIGONI wants SAEL to supply the sectional drive in Verona paper mill (Italy). The second week of September 2016, two month later the burning occurred to the plant, SAEL rebuilt in a record time the PM1 Drive.
The quality of the job and the extreme reactivity of the technical team pushed the Fedrigoni management to go for SAEL for PM3 machine originally made with Siemens MasterDrive. SAEL will apply its Platform "ONE Drive" using the long-life inverters expressively made for paper mill applications. With the new DCS Scalink, with two 22-inch screens installed in 2 different engineering stations – with redundancy system integrate – inside the paper mill, will be able to have in hand the complete machine, and to control their production in a perfect way.
Above to that, new control desks will be distributed along the board machine, in order to give a completely new prospect and dynamic to the operators of the paper mill, having the possibility to control in an absolute way the complete process, from the formation of the paper to the Pope reel.
In the future it is also possible to include in the DCS Scalink, other existing PLC around the paper mill's process, such as stock preparation, vacuum pumps, energy control, REDI (Collection, Processing and Factory Data Storage), Big data, Data mining, etc. In this way we give to the paper mill the possibility to gather all in one system and perform in the best possible way.
"Our liquid cooled drives, practically without tangential fans (one each inverter), allowed us to remove all the ventilation normally mounted on every door of the electrical cabinet. The new electrical cabinets, previously obligatorily and abundantly conditioned, – where our panels are installed today – become normal rooms, since the system is independently cooled. The electrical panels, have closed air recirculation ensuring no contamination of dust, humidity and air acidity; they preserve over time, in a perfect manner, all electronic, electromechanical and various components. The experience gained on the subject by the 4 water-cooled sectional drive system installed and the excellent performance monitored over the years due above all to energy saving, will allow the paper mill to save a lot of money per year, eliminating the need for maintenance of the air conditioners and fans." said Paolo Andrighetti of SAEL.