Metso honored with Best Foreign Entrepreneur 2016 award in South Korea
The South Korea Chamber of Commerce and Industry has awarded Metso in South Korea with the prize of Best Foreign Entrepreneur in 2016, commended by the Prime Minister of the Republic of Korea Hwang Kyo-ahn.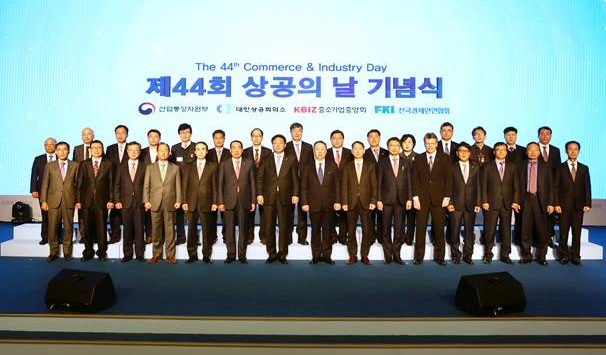 Metso South Korea received this recognition for its outstanding contribution to national industrial development by promoting commerce and industries. Metso has been present in South Korea for over two decades, and today it has close to 100 employees.
"We are proud to receive this award. This recognition shows that Metso's effort to develop business in South Korea has been recognized. Over the years, Metso has been investing in South Korea and we have good local suppliers in our network. Metso is a sustainable company and we can support the development of the local community. We export a major portion of the valves produced and the plan is to grow our global sales in the future," says Markus Hauhia, Director, Metso's Flow Control business in South Korea.
The key to Flow Control growth in South Korea is the close cooperation with the major EPC companies that play a key role in many projects for oil and gas and power industry worldwide.
Metso's South Korean Valve Technology Center was inaugurated in 2014. The modern factory ensures high-capacity and high-quality production and the delivery of globe valves for oil and gas and power customers locally and globally. The plant is located in Chungju city, about 120 km southeast of Seoul. Metso also has sales offices in Seoul and Ulsan.
Metso is a market leader in South Korea's aggregates industry with its ground-breaking solutions for crushing and screening.