KPA Unicon to deliver biomass-fired steam boiler plant to Metsä Tissue, Sweden
Metsä Tissue AB and KPA Unicon Oy have signed a contract for the delivery of Biograte 8 MWth steam boiler plant to Metsä Tissue Nyboholm, Sweden.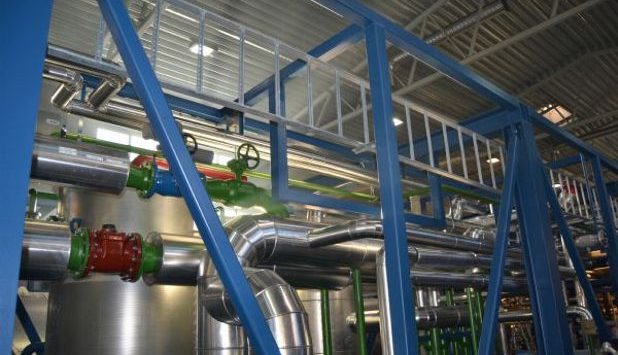 The plant uses as a fuel biosludge in addition to wood chips, bark and sawdust, and it produces steam for the paper mill machinery. The new plant enables efficient combustion of process residues, such as biosludge, generating steam for the mill.
The plant will be put into operation by the end of October 2017.
The turnkey delivery does not include ground and foundation works. The contract covers all process equipment as well as installation work, commissioning and training of operating personnel. The heart of the plant is Biograte combustion technology, which is especially designed for utilization of various biofuels for energy production with effective and good environmental values.
The plant is equipped with KPA Unicon's PlantSys system for local and remote control. PlantSys collects data from the process equipment and makes operation of the plant easy and reliable, it also visualizes the data in easily understandable manner. PlantSys also enables a trusted remote access to the plant to optimize the parameters and predict the future service and maintenance needs.
Mats Rogebrant about the KPA Unicon as boiler plant supplier
"After a comprehensive project survey Metsä Tissue decided, that KPA Unicon is the right choice of the boiler plant supplier, taking into account the boiler technology and efficiency. The plant is able to use fuels in a flexible way, which also had a key role in the choice, together with the NOx emissions. That is why I look forward to cooperating with KPA Unicon and commissioning of the boiler by October 2017," says Mats Rogebrant, Technology & Development, Metsä Tissue AB.
"This boiler plant project is a good example of how process residues, such as biosludge, can be used to produce energy in a sustainable way. Biograte boiler is characterized by a very low NOx emissions without using any additional equipment, so-called BAT. It is important that the paper / pulp industry can use the least valuable by-products such as biosludge, bark and wood residues as fuel. Biograte combustion technology is the best solution on the market, for example, for combustion of wet biomass with high efficiency and minimal environmental impact", says Timo Valkeinen, Sales Manager Scandinavia, KPA Unicon.