Kemira shortlisted in the EU sustainable energy awards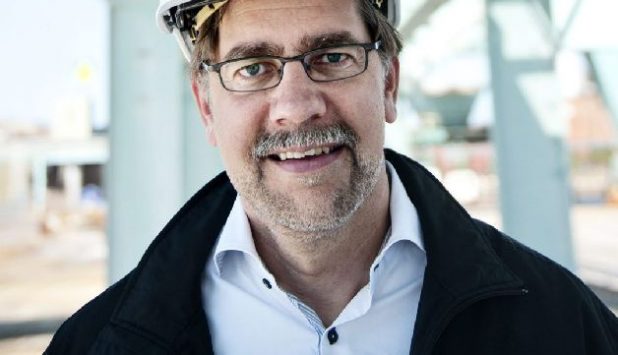 Kemira's site in Helsingborg, Sweden has been shortlisted in the EU Sustainable Energy Awards 2016 for industrial symbiosis that facilitates sharing recovered energy from industrial processes.
Kemira's site in Helsingborg operates under the name of Industry Park of Sweden (IPOS). The business idea of IPOS is industrial symbiosis, which means that all businesses based in the industry park cooperate in order to achieve resource efficiency, reduce costs and to minimize their environmental impact. The site currently hosts around 20 different companies within chemical and food industry, logistics and service. All companies within the park collaborate around energy, material, utilities, logistics, infrastructure and services.
An important part of the industrial symbiosis is sharing of the recovered energy from Kemira's own processes. Today, 600 GWh of energy is recovered every year to replace the consumption of primary fuels not only for Kemira but also for the companies within IPOS and Helsingborg City. This recovered energy is the base load of the district heating network in Helsingborg, accounting for 1/3 of the total yearly heat demand.
As Kemira's recovered energy is produced by exothermal reactions and by heat recovery from product flows it does not generate any CO₂ emissions. If the corresponding volume of energy were to be produced by for example natural gas, yearly emissions would be 120 000 tons CO₂ per year.
Lennart Albertsson about sustainable energy
"Our aim has been to create added value and to reduce costs and environmental impact by innovative cooperation", says Lennart Albertsson, Director, Pulp & Paper, Kemira Helsingborg.
The EU Sustainable Energy Awards recognize outstanding innovation in energy efficiency and renewables. Around 200 submissions for the 2016 Awards have been evaluated, and the nominees have been chosen from a shortlist of the year's most successful projects for clean, secure and efficient energy in three categories: Consumers, Businesses and Public sector. Three winners among nine nominees will be unveiled on 14 June as part of the 2016 EU Sustainable Energy Week (EUSEW) in Brussels.
In the picture: Lennart Albertsson, Director, Pulp & Paper, Kemira Helsingborg.