Catalyst reports improved first quarter operating performance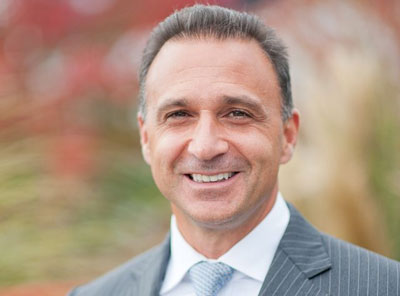 With a continued sharp focus on operational excellence priorities, Catalyst Paper announced improved operating performance for the first quarter of 2015.
Adjusted earnings before tax, depreciation and amortization were $14.0 million compared to $6.8 million in Q4 2014. Excluding specific items, our net loss was $12.6 million compared to a net loss of $10.4 million in the fourth quarter of 2014. In the first quarter, we incurred $1.4 million on transaction costs to complete the acquisition of the US mills and $5.5 million on integration of the mills. Free cash flow was negative $8.1 million, compared to negative $12.2 million in the previous quarter. We ended Q1 with total liquidity of $101.6 million.
Improved operating results were driven by Catalyst's Canadian operations, which delivered performance improvements, including significantly better paper productivity and strong cost control related to maintenance and labour spending. Results were buoyed by the declining Canadian dollar but challenged by lower paper transaction prices.
For the US operations, investments were targeted at accelerating the integration process, and establishing the structures and systems to support the company's expanded North American business. Results in the quarter were negatively impacted by exceptionally cold weather.
"The leadership changes and investments we made in the past 18 months are delivering step change performance improvements in Canada," said Joe Nemeth, President & Chief Executive Officer. "We're applying the same approach and sense of urgency in our US operations, and with the majority of strategic investments and integration costs behind us by the end of Q2, we believe we will have a strong second half."
Quarter Highlights
The Canadian operations had a strong first quarter. Paper productivity increased by 2.8% compared to Q1 2014, after adjusting for the indefinite curtailment of the No. 9 paper machine at Powell River. Performance improvements were led by the Powell River division, which reported a step change in safety performance, machine productivity and cost control, as the mill implemented a comprehensive revitalization initiative to support its long-term sustainability.
The Canadian operations also maintained a diligent focus on mitigating the ongoing challenge of increasing hydro-electricity rates in British Columbia. The Canadian mills' energy management program yielded a net benefit of $3.6 million in the first quarter.
A key focus in Q1 was the integration of the US mills and the establishment of a regional sales, marketing and order fulfilment office in Ohio. With the acquisition, the company has inherited strong specialty paper brands that will be strategically marketed given their high-profile marketplace presence and customer acceptance.
In the picture: Joe Nemeth, President & Chief Executive Officer of Catalyst Paper.