BillerudKorsnäs' sustainability gets top rating from EcoVadis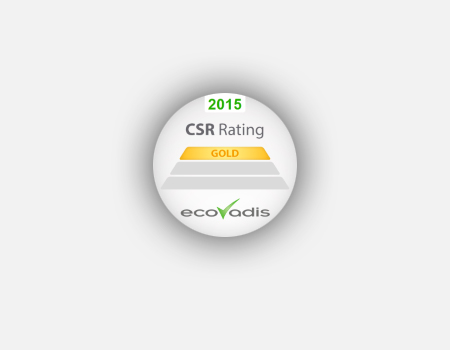 For the second consecutive year BillerudKorsnäs has been awarded a Gold rating by EcoVadis, a system for annual evaluation of the sustainability at about 20,000 suppliers to global companies.
EcoVadis is the leading system for assessing and rating global companies' suppliers. About 100 multinational brands require their suppliers to report to EcoVadis, whose services they use for evaluation of their supply chains. The assessment, which covers environmental aspects, working conditions, corporate social responsibility and subcontractors, shows that BillerudKorsnäs is among the very best of 150 companies in our industry, and is among the top two per cent of assessed companies in all industries.
The EcoVadis method is based on internationally adopted principles for sustainability reporting, such as GRI – the Global Reporting Initiative, the United Nations Global Compact and ISO 26000, and is audited by independent sustainability experts. The system is aimed at demanding customers and brand owners who want to monitor their supply chains.