Bergs Timber to double its wood treatment capacity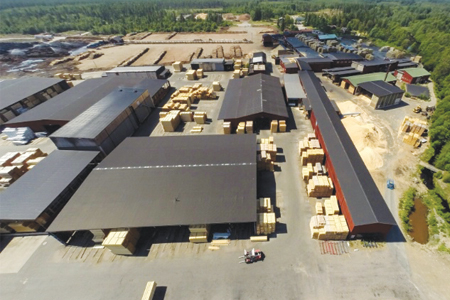 Swedish sawmiller Bergs Timber is to double its wood treatment capacity to 500,000 cubic metres, as TTJ reports. The company, which has three mills at Mörlanda, Orrefors and Gransjö, said its Bitus treatment division in Nybro – billed as Europe's largest wood treatment plant – has been granted a permit to extend capacity. "It feels very good that we made this decision," said Bergs' CEO Peter Nilsson. "We have a well-invested and modern facility with an existing capacity exceeding 250,000 cubic metres.
"To reach the new permit level requires only minor investment. We have gradually increased production in recent years and feel we now need to expand," he said.
Bergs reported that the basis of its decision was the steadily increasing market for processed wood products. Bergs' keys markets are Scandinavia, England and France, but several new markets have begun to be established, including North Africa.