Babson joins Wingate in Dunn Paper add-on investment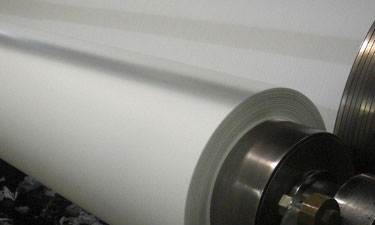 Babson Capital Management, a global asset management firm with more than $217 billion in assets under management, today announced it provided subordinated debt and made an equity co-investment to support Wingate Partners portfolio company Dunn Paper Inc. in its acquisition of the Specialty Mills business from Clearwater Paper Corporation.
The acquisition includes five Clearwater Paper mills, which aligns well with Dunn Paper's strategy of providing market leading, high value specialty paper for niche product applications. The acquisition expands Dunn Paper's product offerings with the addition of the Specialty Mills' strong market positions in specialty napkins and tissues and food packaging paper.
"Wingate Partners is delighted to collaborate with Babson on this significant add-on investment by Dunn Paper," said Bud Applebaum, partner at Wingate Partners.
"Wingate views Babson's deep expertise in the middle market and its partnership-oriented approach to investing as true differentiators, and we look forward to working with the Babson team on this investment as well as future opportunities."
"Babson is excited to work with Wingate Partners on the acquisition of the Specialty Mills, which, when combined with Dunn Paper, create a specialty paper business with unmatched products and capabilities," said Mike Klofas, Managing Director and co-head of Babson's U.S. Private Finance Group. "We have a high degree of confidence in supporting the Dunn Paper management team, and we see tremendous upside in the growth opportunities with Dunn Paper's existing customers as a result of their broader product offering."