Asia Pulp & Paper Signs CDP's 'Road to Paris' Commitment to Help Address Climate Change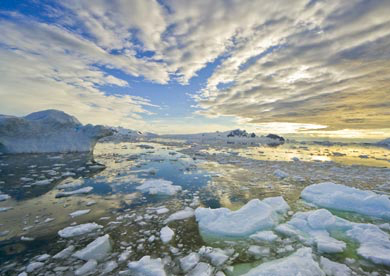 Asia Pulp & Paper Group (APP), one of the largest paper companies in the world, today joined leading global companies in committing to CDP's 'Road to Paris' Initiative. Signatories of the initiative pledge their commitments on fighting climate change and can disclose their progress in fulfilling those commitments through the CDP reporting mechanism. By doing so, APP and other members of the 'Road to Paris' initiative will call for a universal climate agreement in advance of  the UN Climate Change Conference (COP21) in Paris in December.
APP is committing to the 'Removing Deforestation' pillar of the 'Road to Paris' initiative. All signatories of the deforestation pillar in the initiative are demonstrating their climate leadership by making a commitment to removing commodity-driven deforestation from all supply chains by 2020. APP itself implemented its zero deforestation commitment across its supply chains in February 2013, thereby making APP well ahead of the deadline.
"Companies making this commitment are taking the first step toward removing deforestation from their supply chains, which is key to creating sustainable, resilient 'deforestation-free' supply chains," said Sara Law, vice president of Global Initiatives at CDP. "Addressing deforestation in supply chains is a crucial means of abating climate change, protecting watersheds and conserving biodiversity. We are excited to lead this initiative as part of CDP's role in the We Mean Business Coalition. We hope to continue this important climate change initiative through Paris and beyond."
APP's commitment to the 'Road to Paris' initiative follows its pledge to the United Nations New York Declaration on Forests last September. Through the Declaration on Forests, APP joined world leaders in the groundbreaking commitment to endorse a global timeline to cut natural forest loss in half by 2020, and strive to end it by 2030. This Declaration was endorsed by dozens of governments, some of the world's biggest companies, and more than 50 influential civil society and indigenous organizations. This is in addition to APP's further commitment to support the protection and restoration of one million hectares of tropical rainforest in Indonesia; one of the most ambitious conservation commitments ever made by a private company.
"As a signatory to the 'Road to Paris' initiative, we have demonstrated our continued commitment to protecting the world's remaining forests," said Aida Greenbury, APP's managing director of sustainability. "Ambitious targets such as zero deforestation can be agreed to, implemented and achieved by global companies, many of those operating in emerging economies. Our view is that wherever a company is involved in the forest supply chain, they should be committing to fight climate change and deforestation. We look forward to working with CDP and the We Mean Business Coalition to help spread this message during Climate Week in New York as well as the United Nations Climate Change Conference in Paris in December."