ANDRITZ to supply an evaporation plant to Hyogo Pulp Industries in Japan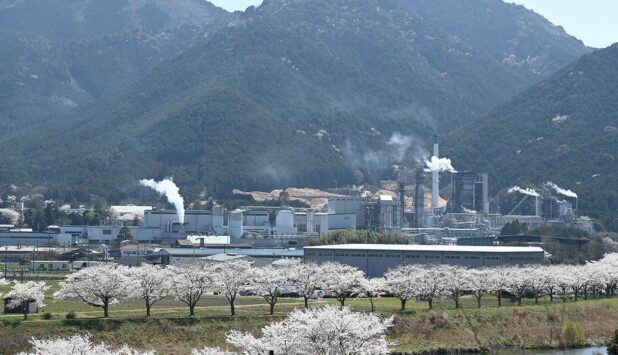 ANDRITZ will supply a new black liquor evaporation plant to the unbleached kraft pulp producer Hyogo Pulp Industries, Ltd., Japan. It will replace the mill's two existing evaporation lines.
The evaporation plant will evaporate water from the black liquor, a by-product of the kraft process, so that it can be burned efficiently in the mill's recovery boiler. "ANDRITZ's technology will help us to eliminate existing bottlenecks in production, and it will support us in our recycling-oriented operations," said Naoki Ikawa, Representative Executive Director at Hyogo Pulp Industries.
ANDRITZ's supply comprises a six-effect evaporation plant tailored to black liquor properties in Hyogo Pulp Industries. It will be equipped with ANDRITZ's latest lamella evaporation technology ensuring high resistance to scaling. The supply includes an integrated stripping plant for energy-efficient cleaning of the foul condensate to produce clean secondary condensate, which will replace fresh water in other sections of the mill.
"We are delighted to be able to contribute to this refurbishment project, which will improve operations at the mill in terms of efficiency and sustainability," said Masato Tsuchitana, General Manager of ANDRITZ Pulp & Paper Capital Sales in Japan.
Start-up of the new evaporation plant is scheduled for the second quarter of 2025. As part of its investment to improve sustainability, Hyogo Pulp Industries previously ordered an ANDRITZ DD-Washer and polishing filters for polysulfide cooking.
About Hyogo Pulp Industries
Hyogo Pulp Industries produces about 200,000 tons of unbleached softwood pulp per annum for customers in Japan and Southeast Asia. In addition, the company supplies green electricity generated from biomass. Hyogo Pulp Industries promotes the effective use of wood resources in its pulp and power generation businesses by using mainly discarded wood as raw material.