Veolia, non-recyclable paper into pulp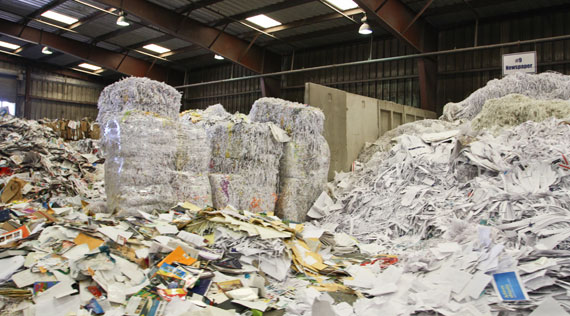 Veolia has created a new technology able to transform non-recyclable paper and cardboard from household waste into a pulp. This new pulp is suitable for a range of products such as insulation and construction materials, demonstrating its commitment to the circular economy.
With state-of-the-art technology is able to extract previously non-recyclable paper and cardboard from the residual waste fraction at Southwark's Integrated Waste Management Facility that is currently going to energy recovery. This new solution will turn this fibre stream into a new product: Pro-Fibre.
Veolia is investing £1 million into the new technology in Sheffield which will be able to treat up to 20,000 tonnes a year and produce up to 14,000 tonnes of Pro-Fibre. The process includes identifying and capturing the non-recyclable fibre fragments, pulping, cleaning, screening and a mechanical pressing stage.