UPM receives top scores in WWF UK Timber Scorecard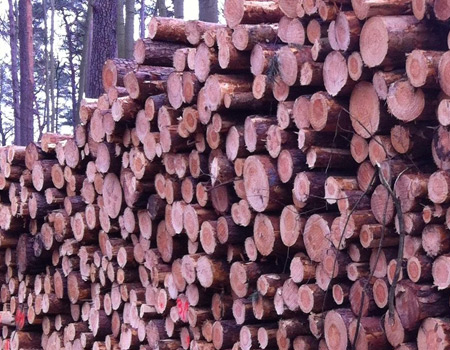 UPM receives a top score in the recently released WWF UK Timber Scorecard. The scorecard assesses more than 100 retailers, manufacturers and traders in the UK for their commitment and performance in responsible forest trade during the years 2013 – 2014. UPM was one of a small number of companies which received the highest score of 3.
The scorecard looks at companies' practices and policies in relation to sustainably sourced timber and timber products, against a backdrop of increasing deforestation. The top-performing companies are characterized by the clarity and simplicity with which they report their timber and timber product purchasing and performance. They have made public commitments, and there is visible evidence that they have set up the right policies to ensure sustainable timber is being used as much as possible in their products.
"Tracing the origin of wood is a prerequisite for UPM," says John Sanderson, Head of Environment, UK and Ireland. "We verify that the wood raw material supplied to our mills – whether in China, Uruguay, the US or Europe –  is sustainably sourced, legally logged and procured according to the basic requirements of international forest certification schemes and timber regulations. UPM's tracing systems and chain of custody model cover the requirements for both PEFC™ and FSC® forest certification schemes, and 83% of UPM's paper is produced using fibre that meets the criteria of one or both of these schemes. In addition, UPM has an FSC and PEFC Group Certificate in Finland and a UKWAS Group Certificate in the UK which private forest owners can sign up to," he continues.
"In 2014, UPM sourced more than 26 million cubic meters of wood from around the world, of which almost 290 000 cubic meters comes from forests in the UK. In addition to the high percentage of sustainably managed virgin fibre used in our production, we are also the world's largest user of recovered paper in the graphic papers' production. And this combination makes us a truly responsible player in this field," Sanderson concludes.