Smurfit Kappa rejects International Paper's $10 billion bid
Smurfit Kappa, Europe's largest paper packaging producer, had rejected a takeover offer from U.S. peer International Paper, which the suitor later revealed was worth 8 billion euros ($10 billion).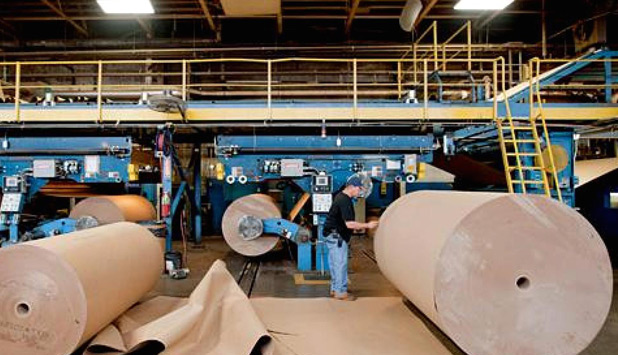 The acquisition would allow International Paper to significantly diversify its business beyond North America. The bid comes as growing consumer spending and the popularity of online shopping have boosted demand for packaging.
International Paper had offered 22 euros in cash and 0.3028 new International Paper share for each Smurfit share, a premium of 27.4 percent to where Dublin-based Smurfit ended trading on Monday. Smurfit said the offer "fails entirely" to reflect its growth prospects and industry outlook. News of the bid sent Smurfit's shares surging more than 18 percent to 33.86 euros.
International Paper remained ready to engage with Smurfit's board and shareholders to discuss both the merits of its bid and the reasons why "it believes it provides the best near and long term value for Smurfit Kappa shareholders."
Smurfit, which operates in 35 countries in Europe and the Americas, recorded a slight rise in full-year earnings to 1.24 billion euros ($1.5 billion) last year after a strong fourth quarter.
"The offer is not particularly generous and we'd expect International Paper to come back," Liontrust's Stephen Bailey said in an interview. "An offer in excess of 40 euros a share would be closer to fair value. You do expect to pay a big premium for it to be taken over as it's a decent business with no obvious problems."
Memphis-based International Paper, which generates around 75 percent of its sales in North America, had a market capitalization almost three times that of Smurfit Kappa at $24.1 billion before its offer was made public.