San Martino papermill in Italy assigned to Sael the new stock DCS cover line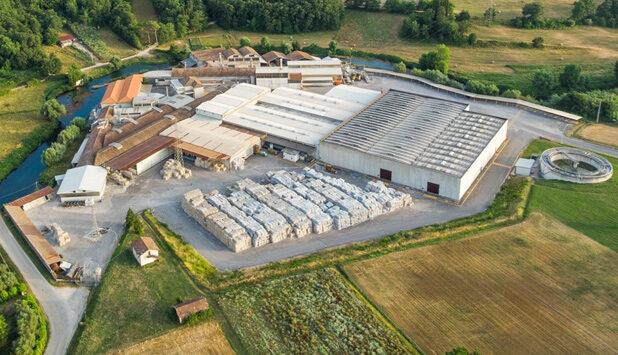 After proving the excellent performances, flexibility, and versatility of DCS supplied to ST Macchine, the management of San Martino papermill in Italy assigned to SAEL the DCS extension control and management of the new refurbishing stock cover line, scheduled for June 2023.
Due to the strong knowledge in automation and drives manufacturing proved over the years of cooperation with the most important paper groups, San Martino papermill trusts SAEL as its strategical electric system partner. Thanks to the good job made in 1999 at San Martino plant – still working – SAEL was already known and appreciated inside the paper mill organization. In 2019, SAEL renewed the old sectional drive by the Reborn Kit Technology. This allowed to re-use many original parts and components of the electrical cabinets and the power units.
In three working days only, SAEL updated the existing drives. Despite the Covid-19 tough times, the entire scheduling job was two weeks delayed, only. In 2020, during the pandemic situation, SAEL started the new stock preparation of ST Macchine – approach flow and screening equipment. The Intelliflex Platform One perfectly fits with the expandable Scalink DCS platform, even further.
Thanks to the DCS by Scalink, having now six 22 inches screens in three different engineering stations – with integrated redundancy system – SAEL allowed the paper mill to control the two machines and their production duty cycle on a proper way. Moreover, to give a new dynamic prospective to the operators, from the paper formation to the pope reel, a new client PC was supplied.
This modular system will allow further DCS Scalink implementations on existing PLC in the paper mill process, such as the remaining stock preparation, the vacuum pumps, the steam, QCS, drives, etc.