SAEL rebuilds the complete drive and automation control system Core Board Machine at Cartiera di Ferarra in Italy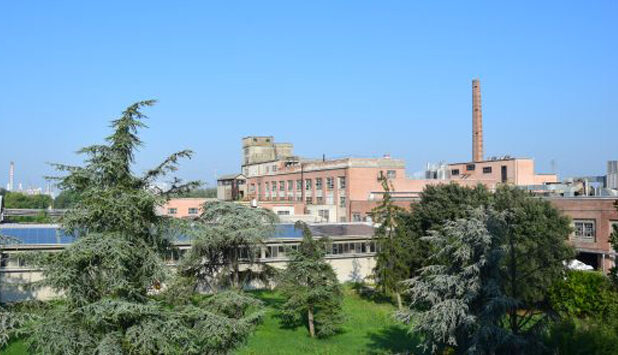 Cartiera di Ferrara in collaboration with SAEL, in the coming months is preparing to make a large investment by completely reforming its paper machine. The investment concerns the complete rebuilding of the wet part with the addition of a Shoe Press and all the dryers, increasing the production potential by about 40%.
The new nominal power of the sectional drive that will change with the same percentage, have consequently led the paper mill to the remaking of the drives and of the machine control DCS in drive SAEL. Cartiera di Ferrara decided to completely change not only the drive and automation system of the Core Board machine- but also their mentality- choosing SAEL to be the supplier. With our philosophy, we want to give to the customer the ONE and only solution for all their challenges, saving time and money but also providing no less than the most updated and revolutionary technology existing in the market.
The SAEL scope of this project is to provide to Cartiera di Ferrara, the new cabinets of AC motors. With Platform ONE drives and a complete DCS Scalink, to manage the Board machine, in the best way and to reduce the costs of spare parts, faults and substitution timing. With Platform ONE drives, Cartiera di Ferrara will have the possibility to keep only ONE electronic card as a spare part. The old electrical cabinets will be completely removed, creating a new long life, completely digital drive and automation system to last.
With the new DCS Scalink, with two 22 inch screens installed in 2 different engineering stations – with redundancy system integrate – inside the paper mill, will be able to have in hand the complete machine, and to control their production in a perfect way. Above to that, new control desks will be distributed along the board machine, in order to give a completely new prospect and dynamic to the operators of the paper mill, having the possibility to control in an absolute way the complete process, from the formation of the paper to the Pope reel.
In the future it is also possible to include in the DCS Scalink, other existing PLC around the paper mills process, such as stock preparation, vacuum pumps, steam etc. In this way we give to the paper mill the possibility to gather all in one system and perform in the best way possible.