SAEL provides the last step of the rebuilding drive at Burgo Group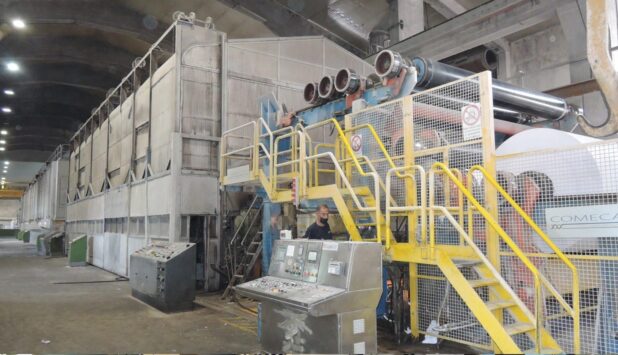 Burgo Mosaico (Tolmezzo paper mill in Italy) submitted the PM3 drive rebuilding to SAEL. The thirds and last step 3 is now completed.
The project "drive digitalization" started in 2021: this first step involved the dry zone from pope reel to the sym size, the second step all the motors from dryers to sym size. Having met the expectations, Burgo management moved forward to the step 3 – the wet area and fan pump included.
Whenever the first SAEL REBORN was applied thirty-seven years ago, its technology is still appreciated in the paper mill sector. Actually, it revamps, and updates the old existing DC drives into a modern digital device, with higher performances as well as cheaper costs reusing all the existing components/cabinets. The SAEL REBORN technology provides a last generation system, reliable, and totally integrated with the DCS in Drive "Scalink": easy to drive, full of information showed to the machine operators.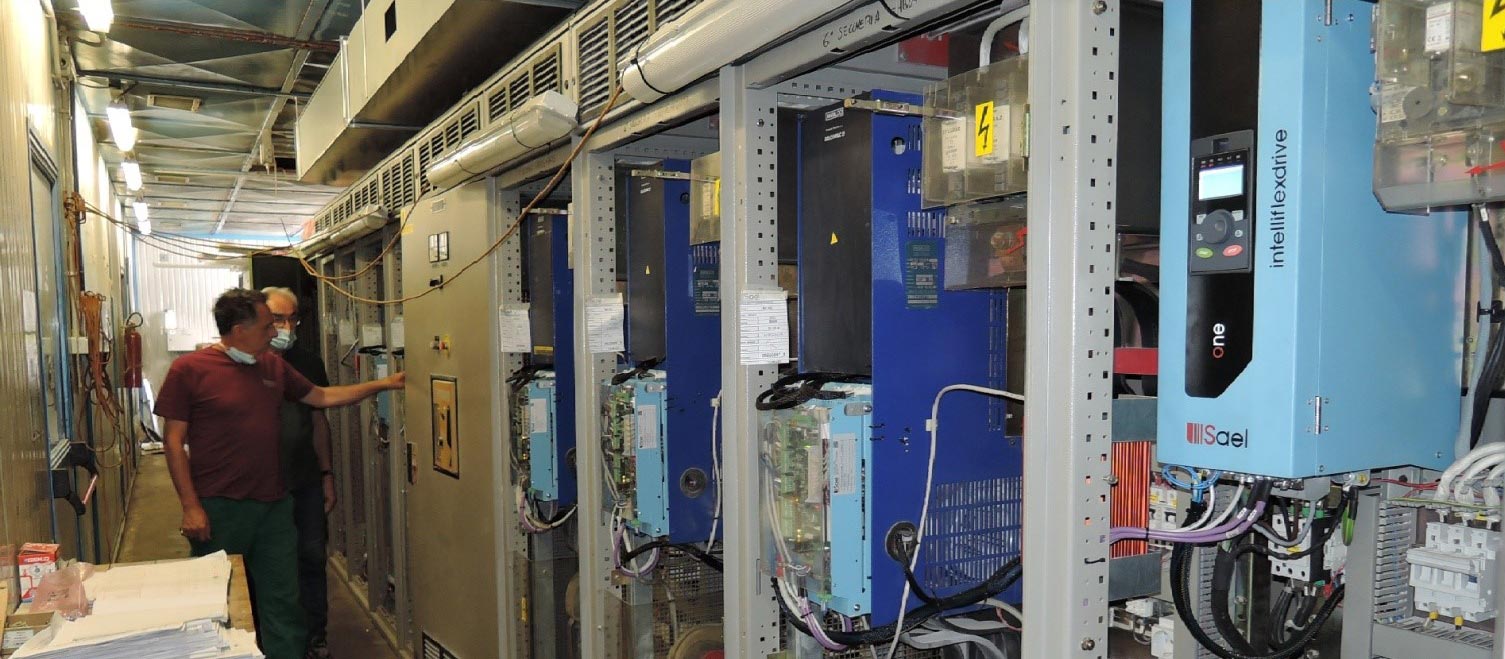 Once again, SAEL's REBORN system, proved to be the simplest and most flexible unit for the reconstruction in paper mill plants. The fact that the REBORN system has been adopted in almost all the plants and machine types of the Burgo Group, has given SAEL an advantage when offering the reference cascade with "SAEL SECTIONAL DRIVE"; the sole system based on SAEL's intelligent drive which does not use a centralized cascade controller.
Also, in this case the application of  the REBORN racks (system applicable in all types of DC drives/brands), reused the SCR bridges of the old drives, the transformers and contactors and other reusable electrical and electromechanical components. Teams of electricians working in shifts, modified the existing drives at the paper mill, inserting the reborn kit , PLC and all the CAN-BUS communication network.