Fifth Valmet supplied tissue machine started up at Hayat Kimya in Egypt
Hayat Kimya's Tissue Machine (TM6) started up at the company's new mill in Egypt in mid-January. It marked sixth successful start-up based on the same team from Valmet and Hayat Kimya working together in cooperation.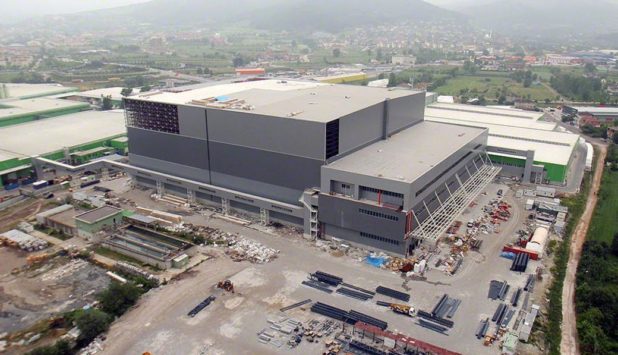 Valmet has installed five new machines and provided an extensive rebuild of Hayat's TM1 in Izmit, in Turkey. The new line in Egypt will add 70.000 tons of high quality tissue to the company's current production of facial, toilet and towel tissue.
The new line is part of Hayat Kimya's expansion plan in the Middle East where Valmet have supplied five Advantage DCT 200TS tissue lines to Turkey, Iran, Russia and now also Egypt.
"I would like to express my gratitude to all members in the Valmet and Hayat teams. Once again excellent team work ensured a successful start-up of a new machine. To start-up five new machines and one rebuild with the same team has been a great and positive experience for us all. As our people are familiar with Valmet's Advantage tissue technology we can manage very fast start-ups and high production efficiency" says Lütfi Aydin, Director Paper Group, Hayat Kimya.
"During the years, we have developed a very open relationship where we work closely together towards a common goal: to support Hayat Kimya's expansion plan and future success. I am proud to be part of that work," says Rolf Tellack, Project manager, Valmet.
Technical information
The new tissue machine has a width of 5.6 m and a design speed of 2,200 m/min. The raw material for the new line is virgin fiber and the production line is optimized to save energy and to enhance the quality of the final product.
Valmet's scope of delivery comprises a complete tissue production line featuring stock preparation systems, an Advantage DCT 200 TS tissue machine and two Valmet Focus Rewinder systems. The tissue machine is equipped with an OptiFlo headbox and a cast alloy Yankee cylinder. It is also featured with the Advantage tissue technology including a ViscoNip press, an AirCap hood prepared for co-generation, a WetDust dust system, sheet transfer system and a SoftReel L reel.
The stock preparation line consists of OptiSlush pulpers, OptiFiner conical refiners and OptiScreen machine screens. To enhance the production efficiency, the tissue machine is complemented with two Focus Rewinders with a width of 2,8 meter and 5,6 meter.
Furthermore, the delivery includes an extensive automation package with Valmet DNA machine and process controls and Valmet IQ quality controls. Complete engineering, installation supervision, training, start-up and commissioning are also included in the delivery.