FAO recognizes UPM for exemplary forestry in Uruguay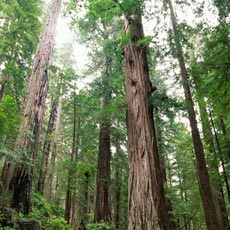 UPM has received recognition from the Food and Agriculture Organization of the United Nations (FAO) for its exemplary forest management practices. The recognition was conferred by the Forestry General Direction of Uruguay as part of a National Workshop titled "Methodological Transfer of Exemplary Cases of Sustainable Forest Management".
The acknowledgement followed a thorough investigation of various aspects of the company's production chain conducted by a panel of experts from the INIA (Agribusiness Research Institute), the Faculty of Agriculture of the University of the Republic of Uruguay and the Faculty of Agricultural Sciences. The panels studied the four fundamental dimensions of forestry:
• Social: local development contribution, employment quality and safety, respect of rights, social inclusion, appreciation of cultural diversity and local knowledge;
• Economic: usage diversification and the value add of products and forestry services;
• Environment: biodiversity conservation, innovative preservation and protection mechanisms, initiatives to increase environmental benefits and appreciation of environmental services;
• Governance and technical aspects: diversity in management processes, innovative alliances and technical aspects of forestry management.
Vicente Plata, officer in charge of FAO Uruguay stated: "Exemplary cases of sustainable forestry management serve as examples to showcase knowledge, capabilities and good practices in social, environmental and governance matters for better forestry management."
Álvaro Fitipaldo, UPM Forestal Oriental's Director of Forestry Operations said: "UPM receives this distinction in a very special year as we are celebrating 25 years of operations in Uruguay. These have been 25 years of sustainable and responsible forestry management which translates as results such as this one, which we are very proud of. Over this time we have deepened and consolidated our work in fundamental aspects such as social, environmental, economic and governance and technical matters, developing the rural communities in which we operate."