Empire Recycled Fiber to build recycled pulp production facility in Pennsylvania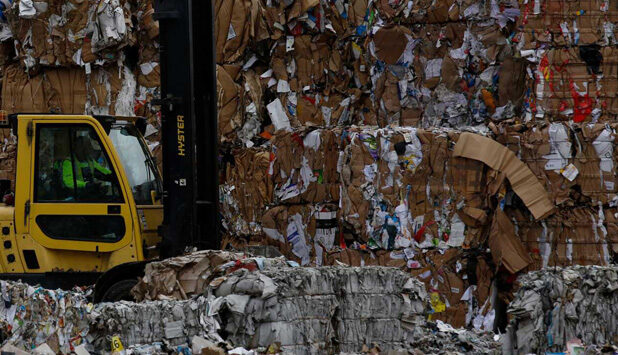 A $125 million recycled paper pulp mill in Pennsylvania will source more than 500,000 tons per year of mixed paper and OCC. The facility will ship its product to China.
The Empire Recycled Fiber mill is in development in Fairless Hills, Pennsylvania, on the site of a decommissioned steel mill complex. The facility will be looking to bring in 505,000 tons per year of recovered fiber from nearby regions. That feedstock will be 70% OCC and 30% mixed paper, Moore said.
The mill's output will be 440,000 tons per year of recycled paper pulp, which paper manufacturers will use as a raw material. The mill will use "state-of-the-art" processing technology to produce and dry the pulp to 10% moisture content. Then, the material will be wrapped, baled and exported to China.
The recycled pulp mill will fill a market void left in the wake of China's National Sword import restrictions. Recovered fiber has become far more difficult to ship into China due to the policy actions, but pulp made from recovered fiber does not face the same import scrutiny.
Empire Recycled Fiber has a Chinese paper producer as an equity partner, and that same company signed a 20-year offtake agreement for the pulp. The project team has not publicly named the partner company, which holds a majority ownership in the Pennsylvania facility. Empire will source scrap material primarily from eastern and central Pennsylvania, as well as New Jersey. Once operating, the plant will employ roughly 110 full-time manufacturing employees.