RHEOFLO CMC: Dry Strength Chemıstry in tıssue paper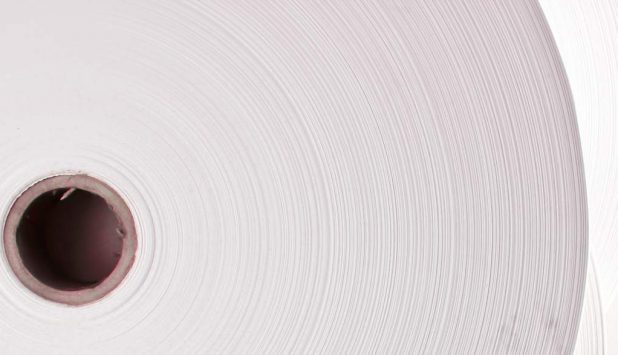 RHEOFLO® CMC is a natural anionic polymer (Sodium Carboxymethyl Cellulose), specifically designed with a unique chemistry for use in Paper Industry in order to help increase the strength properties. Particularly in Tissue Paper grades, RHEOFLO® CMC improves the bonding area for the fibers, hence increases tensile strength properties even without a need for beating the fibers that is essential in the production of tissue paper which requires softness and good adsorption.
Another benefit of RHEOFLO® CMC in tissue papermaking is to enhance the efficient use of Wet Strength Agents. In production circuit of PAE-based wet strength papers, anionic RHEOFLO® CMC is usually introduced to the fiber pulp suspension before the addition of the PAE solution, in order to increase the saturation adsorption of cationic PAE. A complex is expected to be formed between the two oppositely charged polyelectrolytes. The combined addition of RHEOFLO® CMC and PAE therefore helps more PAE adsorb onto the fibers.
CASE STUDY: RHEOFLO® PNS 700 in Paper Towel
The tissue paper mill uses both bleached soft and hard wood pulp in the production. The mill required an increase in paper dry and wet tensile strength for all grade paper towel.
Objectives: Increase dry strength and wet strength without use of cationic starch; Decrease the consumption of wet strength chemical; Improve the bond between fibers; Increase paper softness; Reduce refining energy cost; Increasing the machine speed; Reduce the fiber recipe cost.
Dosing point
RHEOFLO® PNS 700: Machine Chest and/or Pulper;
Wet Strength Agent: Before fan pump.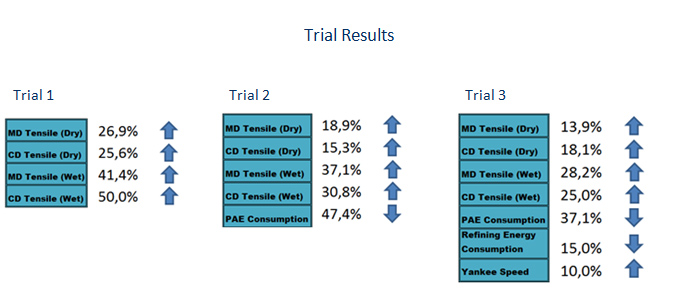 RHEOFLO® PNS 700 not only provides improved strength properties to the paper but also improves machine productivity and process efficiency as well as possibility to reduce the fibers and chemicals recipe cost.