Domtar optimizing fluff pulp production at Plymouth mill
Domtar Corporation announced a plan to optimize fluff pulp manufacturing at its Plymouth mill. The restructuring, which is expected to be completed by mid-2017, includes the permanent closure of the small pulp dryer and idling of related assets, in addition to a workforce reduction of approximately 100 positions.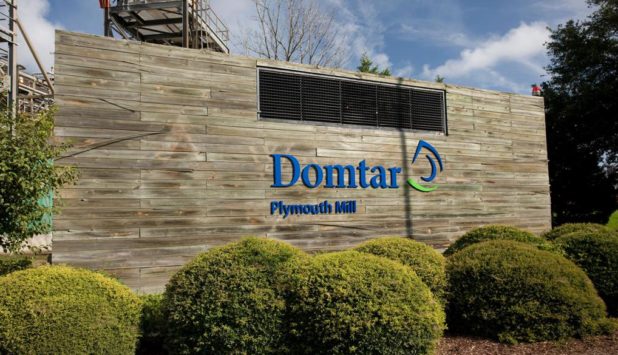 The streamlining process will right-size the mill to an annualized production target of approximately 380,000 metric tons of fluff pulp. The Plymouth mill will continue to produce Lighthouse™ Fluff, the benchmark grade for high-quality fluff pulp.
Domtar President and CEO about the action at Plymouth 
"This action at Plymouth along with the start-up of fluff pulp production at Ashdown will optimize Domtar's fluff pulp manufacturing network and strengthen our position in the growing fluff-pulp market," said Domtar President and CEO John D. Williams. "We remain committed to the Plymouth mill, where we have made significant investments in the past several years. These changes will prepare the mill for long-term, sustainable success."
Fluff pulp is bleached softwood cellulose fiber used in absorbent applications such as baby diapers, feminine hygiene and adult incontinence products.