Archroma receives FDA food contact approval for new Cartaguard® KST oil and grease resistance additive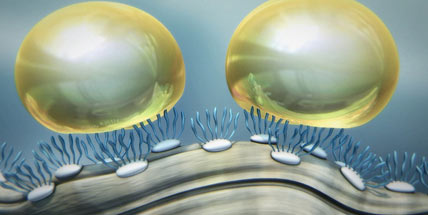 Archroma, a global leader in specialty chemicals, announces FDA approval for the use of its new Cartaguard® KST in the manufacture of paper and board for food packaging. The highly efficient and effective oil, grease and water resistance additive is also compliant with the recommendations of the German BfR XXXVI for use as a surface refining and coating agent in paper and board intended for food contact applications.
The newly launched Cartaguard® KST liquid is based on a cationic C6 fluoropolymer which excels at providing a strong and long-lasting barrier to grease and water. Its performance properties and environmental profile make it particularly suitable for use in both size press and wet end applications to produce fast food boxes and wrappers, soup cube boxes, butter wrap and oil bottle labels. It is also suitable for use in production of molded pulp plates, cups etc. and in pet food packaging.
"Archroma strives to be at the forefront of providing high-performing solutions that support greater sustainability by our customers and safer applications for consumers. Having FDA approval for Cartaguard® KST in addition to the German BfR XXXVI compliance provides our food sector customers with the assurance of a high-quality, effective and safe impregnating treatment for more eco-advanced packaging solutions," comments Frédéric Mabire, Head of Global Product Management Coating Chemicals, Paper Solutions Business, Archroma.
Cartaguard® KST is approved by the US Federal Food and Drug Administration under 21 CFR 176.170 for use as a grease resistance treatment employed prior to, or after sheet formation for paper and paperboard.