Solenis chooses Delaware for $40M expansion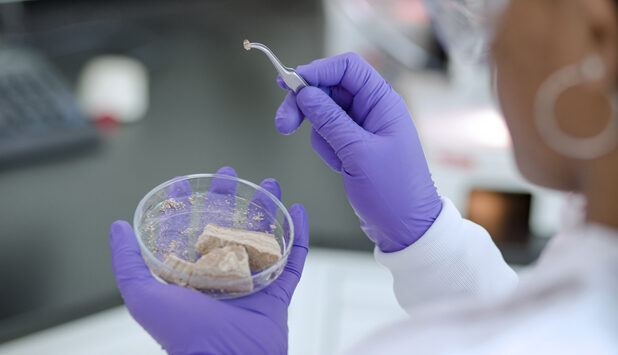 Delaware-based global water technologies leader Solenis has chosen its hometown of Wilmington as the site for a $40 million research and development expansion. In response to increasing market demand for its sustainability-focused products and expertise and with an eye toward long-term growth, Solenis will expand its R&D operations with a move to the 100,000-square-foot Building 713 at Chestnut Run Innovation and Science Park (CRISP). CRISP is a former DuPont campus that MRA Group is developing into a hub for a range of life sciences and advanced chemical companies.
The new CRISP facility will provide Solenis with 20,000 square feet more lab space than the company currently has at its existing R&D center on Ashland's Wilmington campus. In addition to more space, the larger, upgraded site will allow Solenis to add up to 46 new highly skilled Delaware jobs — including lab technicians, scientists and R&D supervisors — within the next three years.
"Solenis chose to build their global water technologies in Wilmington. This week's announcement shows their continued commitment to our state and workforce," said Governor John Carney. "Solenis will expand its research and development operations to a 100,000-square-foot building. Thank you to Solenis for continuing to strengthen Delaware's workforce and science and technology sector."
Solenis is a vital part of Delaware's science and technology sector and is a significant Delaware employer. Choosing to invest in a new facility in Wilmington will provide Solenis with the opportunity to grow its R&D team to support projected growth while solidifying its commitment to Delaware.
Originally spun off from Ashland and headquartered at Wilmington's Avenue North since 2020, Solenis has 48 manufacturing facilities and more than 6,400 employees around the world to serve an array of industries in 120 countries. Solenis currently employs more than 300 in Delaware, with approximately 185 employees at the Avenue North headquarters and 140 employees at its Ashland R&D site. Both are located in Northern Delaware's New Castle County.
"What the MRA Group has done for the CRISP campus is transformative for our County," said New Castle County Executive Matt Meyer. "The redeveloped campus gives our existing Delaware companies that are expanding a home to grow and thrive. New Castle County is proud to continue to be the home of Solenis, which provides great jobs in our community producing innovative and sustainable solutions for everyday life."
"Solenis has deep roots in Delaware, so we are pleased to announce our continued commitment to growing in the state at CRISP," said John Panichella, CEO, Solenis. "This investment of moving our Wilmington research center to a contemporary new location, in combination with our recently opened headquarters at Avenue North, allows us to continue to attract, retain and recruit the highest caliber of employees."