ANDRITZ to upgrade evaporation plant at Stora Enso's Enocell Mill in Finland
Start-up of the upgraded evaporation plant, which was originally delivered by ANDRITZ in 1992, is planned for the 3rd quarter of 2019.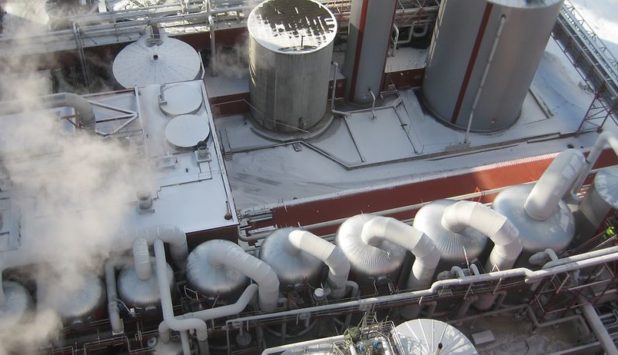 The upgrade to the existing evaporator train, using ANDRITZ's lamella evaporation technology, will increase the mill's black liquor evaporation capacity from 600 originally to 800 t/h.
The proven ANDRITZ lamella technology utilized for the evaporator's heating surface provides for a high heat transfer while being extremely easy to clean, thus maximizing plant availability and minimizing time required for washing of the heating surface.
The ANDRITZ scope of supply includes two new evaporation units, additional surface condensers and the related piping and erection work.
Enocell Mill is part of Stora Enso's Biomaterials division and will be converted entirely to produce around 430,000 tons of dissolving pulp per year.