A road map for a cellulose-based society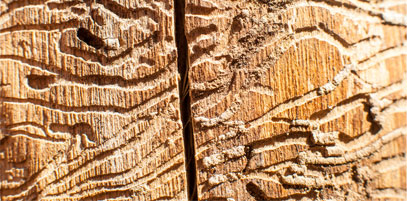 Innventia will release its third Global Outlook Report in 2016: "A Cellulose-Based Society". The report will examine trends and driving forces affecting the role of the forest industry in a future featuring innovative renewable materials based on cellulose that are used with brand new business models.
Innventia is now starting the "A Cellulose-Based Society" project, beliving that a circular bioeconomy in the society of the future will be largely based on cellulose. Cellulose is nature's most common building block. It is the biggest constituent part in the cell walls of plants, and is also present in certain bacteria, fungi, algae and aquatic organisms. The forest industry has long been working with resource-effective processes for the large-scale manufacture of products that form the basis of today's society. Paper is part of everyone's everyday lives, in the form of packaging materials and tissue paper, and as a means of support for interaction between people, learning, creativity and innovation. Long before the advent of industrial papermaking, people from all cultures were using cellulose as a construction material and to heat their homes.
The issue of climate change is one of the biggest challenges of our time, and significant research resources are therefore being invested in replacing old fossil materials with renewable alternatives. The need for a shift towards a more sustainable society is becoming ever clearer, and demand for bio-based innovations is experiencing strong growth.
The route to the future needs to be mapped, showing both the opportunities and the challenges faced by society along the way. In the cellulose-based economy, cellulose is the key molecule in the processing chain. But the chain also includes responsible forestry and making use of side streams such as refining lignin and hemicellulose in all their forms.
The project will create a road map for the new cellulose-based bioeconomy, by investigating and describing current trends and driving forces, interviewing experts and consumers, and speaking with players and partners globally. The results will be presented in an Innventia Global Outlook report in 2016.
"The entire bioeconomy revolves around the fantastic properties and opportunities of cellulose," says Birgitta Sundblad, President of Innventia. "Now we need to take advantage of these opportunities. The road map we're drawing up will be a great help along the way."