Xerium Technologies granted patent for EnerVent roll cover venting technology
Xerium Technologies, Inc., a leading producer of fabrics and roll covers used in the production of paper and packaging, nonwovens, and other industrial manufacturing processes, informed that the US Patent and Trademark Office (USPTO) has granted patent number 9,488,217 for its EnerVent roll cover venting technology.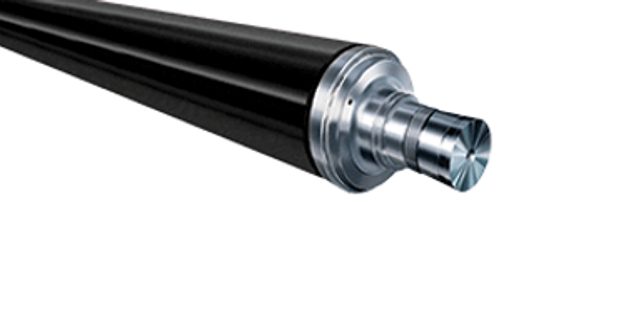 First introduced in 2014, EnerVent's unique technology is proven to reduce energy consumption, improve drying rates and increase production output for machines producing tissue, paperboard and packaging, and graphical papers.
Bill Butterfield about the EnerVent roll cover venting technology
"Conventional roll cover venting products feature narrow grooves that are inherently ineffective and become even more ineffective with age, with softer cover materials, or under higher loads," said Bill Butterfield, EVP and CTO of Xerium. "This inherent narrowing causes the bottom portion of the void volume to be unavailable thereby preventing the grooves to remove water effectively. This tendency increases in softer roll covers, and cover swelling can accelerate the effect leading to significant efficiency loss in water removal."
Now patented, EnerVent is engineered with wider grooves and shallower depths creating greater groove wall stability and void volume longevity. EnerVent covers remain effective under load, with softer covers, and throughout the cover life, creating optimal running conditions. Additionally, this technology is available in rubber and polyurethane covers, supplied only by Xerium.
"Obtaining this latest patent represents our ongoing strategic focus of being the technology leader in our markets and creating documented value for our customers. EnerVent technology is creating benefits approaching, or in excess of, $1 million dollars in energy savings and production gains for several customers," adds Butterfield.