Washing and compacting waste technologies
Inox BF has been a leader in the sector of washing and compacting waste from paper machines for over 30 years and in the last ten years it has also been dedicated to building innovative machines for waste treatment, as well as the treatment of waste from TETRAPAK production.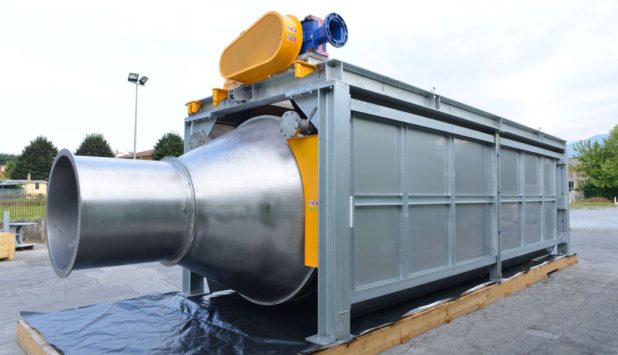 This product is particular in the enormous amount of waste it produces, thus very difficult to treat with traditional machines.
Inox BF have developed a CONICDRUM with large dimensions to wash the waste and to recover the residual fibre. From the start of company experience Inox BF has had the collaboration of an important Italian paper mill, a French paper mill and now the company has expanded to the United States and this has given considerable experience in this sector.
The development of these plants
The continuous development of these plants has allowed the company to optimise the final results in: Recovering the fibre; Washing plastic material; Low energy consumption and Plastic material suitable for the next recovery phase.
Inox BF has put all its experience and collaboration at the disposal of Kadant Black Clawson, a leader in these treatments with the supply of various plants with excellent results contributing to strengthen the mutual collaboration and cooperation between the two companies.